Christmas in New York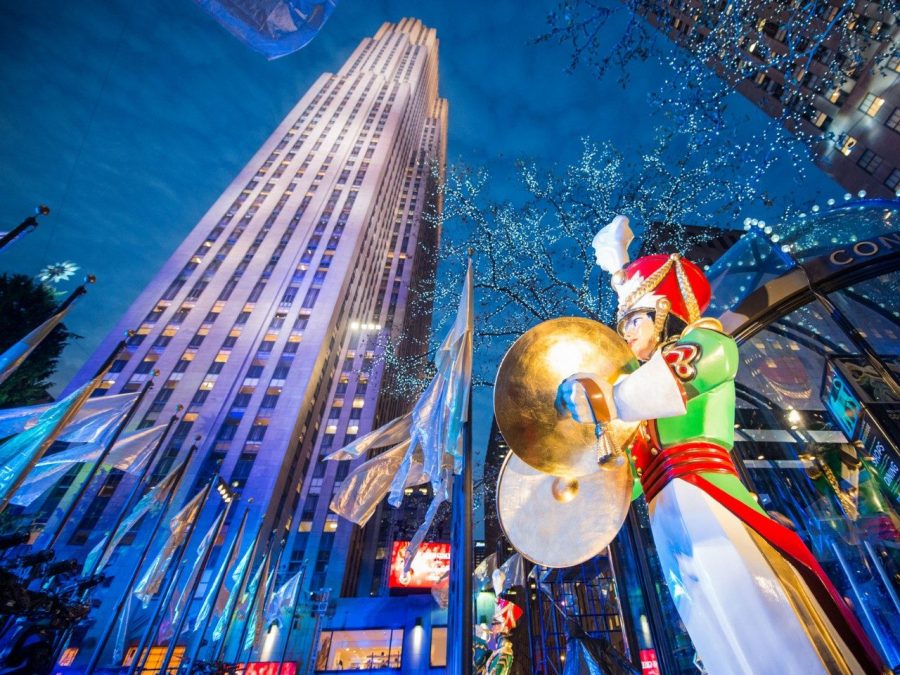 People from all around the country, and even the world, flock to New York City during the holidays. So many iconic classic Christmas movies have been set in The Big Apple during this time, and each city block is beautifully decorated. As Long Islanders, we have the privilege of being just a train ride away from all of the Christmas cheer found in New York City.  Every year on Christmas Eve, my family and I go to the city to take in all the sights and be together. 
To start off our night, my family and I visited The Vessel in Hudson Yards. It was free entry and definitely has become a popular tourist attraction. There was a decent line to walk around in the structure, but it moved quickly. My brother and I made it our mission to make it to the top floor, which wasn't too hard, it just requires walking up a lot of stairs. It was very worth it, the view was incredible! 
After that, we went to dinner at an Italian restaurant called Carmine's. They are known for their family-style dinner, so we all shared many dishes, including various pasta, steak, and calamari. It was very delicious, and I would highly recommend visiting Carmine's if you get the chance at any time of year. 
Finally, to end our night, we walked to Bryant Park to see the tree and the ice skating rink. We decided against going to Rockefeller center because we figured it would be hectic and packed. The Bryant Park tree is smaller, but still beautifully lit. 
This was the fifth Christmas eve in a row that my family and I visited the city. It is always such a great experience to enjoy Christmas in The Big Apple. If you haven't been to New York City during Christmas time, I highly suggest making that a top priority next holiday season.