May 28, 2021
"Fall" sports have officially ended and the start of spring sports has begun. The sports are softball, baseball, lacrosse, and track and field. These sports unfortunately got cancelled due to COVID, but thankfully they started again.
"A Play by Play of the ER JH Softball Team"
May 17, 2021
"The school year is coming to a close, which means spring sports are in full swing. From baseball to lacrosse, we as a school are slaying teams across the board. Right now my team, the JH softball team, has won 2 out of the 2 games they have played..."
"An Inside Look at the ERHS Badminton Team"
May 10, 2021
"In last week's badminton game on Friday (April 30,2021), our girls here at East Rockaway high school won all 7 matches in their  game against Hempstead! With the score being 7-0, the talent of the girl's varsity badminton team speaks for itself; these ladies are the best..."
What is your favorite Thanksgiving food?
Mashed Potatoes/Sweet Potatoes (51%, 18 Votes)
Stuffing (17%, 6 Votes)
Turkey (14%, 5 Votes)
Dessert (14%, 5 Votes)
Cranberry Sauce (3%, 1 Votes)
Vegetables (Corn/Green Beans/Etc.) (0%, 0 Votes)
Total Voters: 35

Loading ...
Abigail Prucha, Staff Writer
November 19, 2021
It's a big magical spot, To let my soul be free, Full of imagination, And it's all up to me Having the ability to fly, With my sister next to...
November 19, 2021
November 19, 2021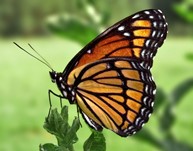 November 19, 2021