East Rockaway: Keep Walking For A Cure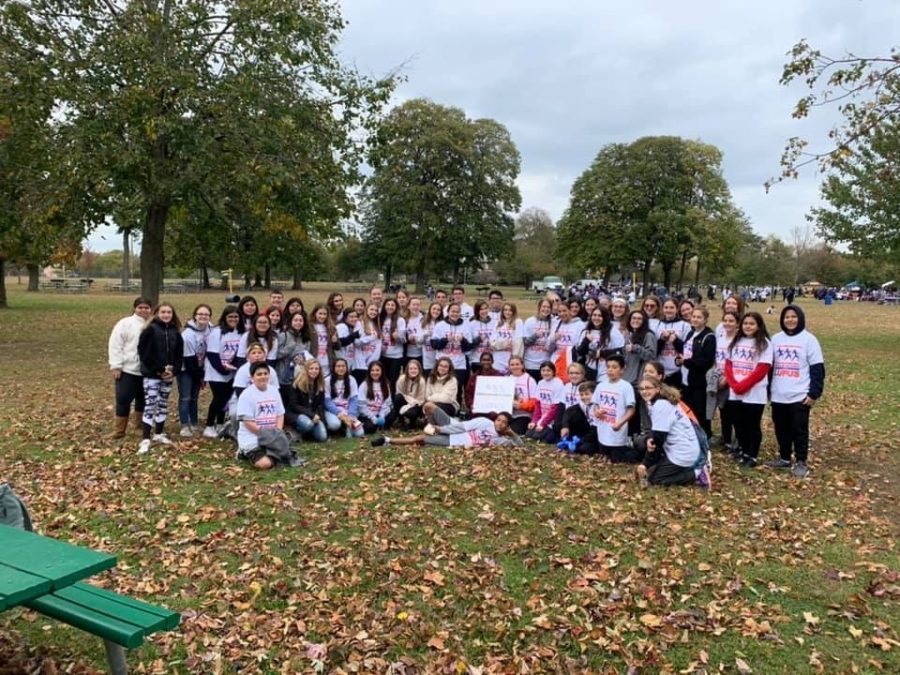 As we know,  East Rockaway schools are constantly doing different fundraisers, such as the delicious bake sales, refreshing ices sales, and even flowers for Mother's Day!  These fundraisers help fund classes and their activities. The elementary school also does a Saint Baldrick's Day Fundraiser which goes to help find a cure for childhood cancer. For the past few years, the East Rockaway Jr/Sr High School has been participating in fighting against Lupus as well. 
Ms. Kenny has organized East Rockaway's participation in the Lupus Walk for the last ten years. This fundraiser helps raise awareness for the disease.  This year, the Lupus Walk was held on Sunday, October 20th. Each student that participated in the Lupus Walk gave a donation that goes to medical scientists trying to find a cure for people struggling with Lupus. 
The bus took the students to Eisenhower Park where they had breakfast and played games. Students then started the walk with their friends while enjoying the beautiful sights in the park. By taking part in this short walk, we are making great strides in helping find a cure for this disease.
When participating in these fundraisers, it is important to remember a quote by Mother Teresa -"We ourselves feel that what we are doing is just a drop in the ocean. But the ocean would be less because of that missing drop."