Cheering On Our Athletes at Pep Rally!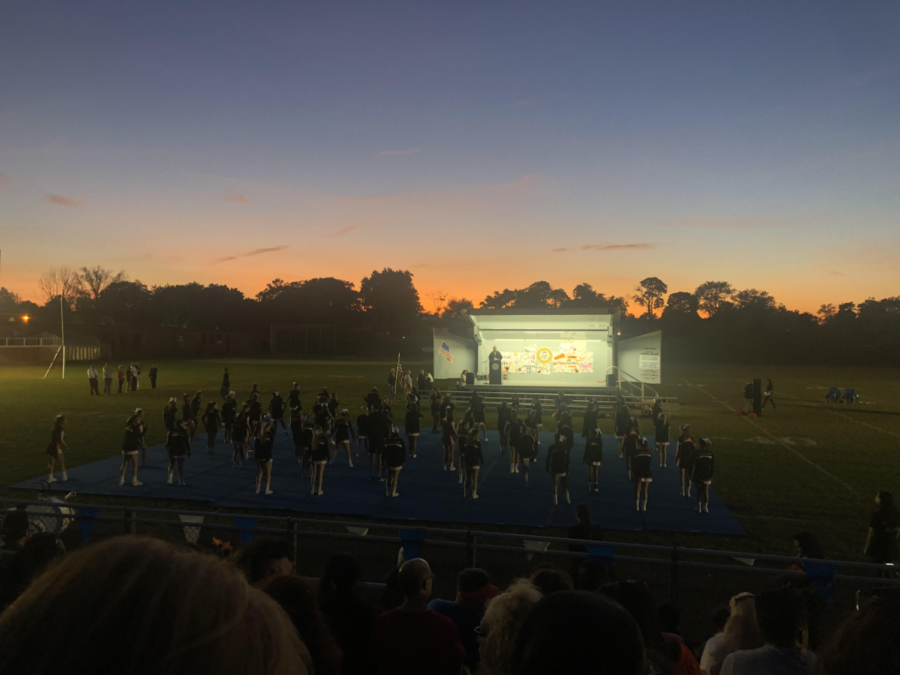 After an exciting week of showing our school pride with Spirit Week, the night all students were waiting for had finally arrived – Pep Rally. It's a night full of cheering, laughter, and feeling proud to be a "Rock". Here is a rundown of what took place at this year's Pep Rally.
The night kicked off at Centre Avenue Elementary, where all the teams gathered before the annual parade. Junior High, JV, and Varsity teams lined up with banners that represented their team and they marched down Ocean Avenue towards the High School. The cheerleaders got the crowd excited for the upcoming events of the weekend by calling out cheers throughout the parade. Spectators from the community say they look forward to this parade every year and it gives them a taste of our true school spirit. 
The night was kicked off with Mr. Krauz and Mr. Schaeffer saying a few words to welcome everyone to the festivities. They praised the scholar athelets in the crowd. Shortly after, the cheerleaders and others sports teams were introduced. From soccer to tennis, every team got recognized. Individual varsity players also had their names called out. After being introduced, the teams excitedly ran together through the Rocks blow up tunnel. 
In between announcing the teams and their rosters, the cheerleading program took to the mats. They performed a combined routine with Junior High, JV, and Varsity cheerleaders working side by side. In total, 60 girls put on a flawless routine. The Varsity cheer team also put on their own spectacular performance.  It was great to see students of all ages and sports come together.
After the teams were all recognized, the crowd favorite "Mummy Wrap" was played. Varsity players had to wrap senior cheerleaders in toilet paper in under a minute and the crowd was left to decide the winner by applause. Ultimately, Gianna Wayar and her team won the prize!
Lastly, the homecoming court was announced, which everyone had been anticipating. Homecoming prince and princess was awarded to Mike Koerner and Emily Hernandez of the Junior Class. King and queen was awarded to Zackary Hirashima and Mairead Connor! Congratulations to this year's homecoming court winners!   Pep Rally 2019 was a huge success and a great kick off to the many seasons of sports to come!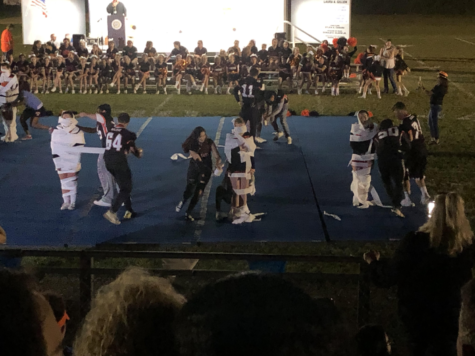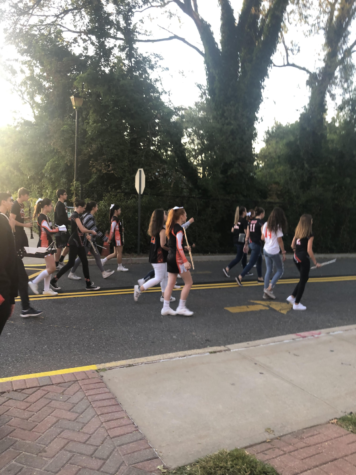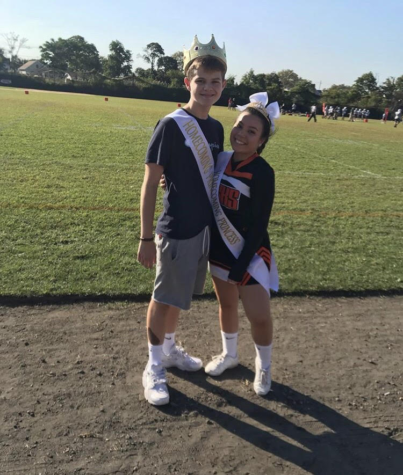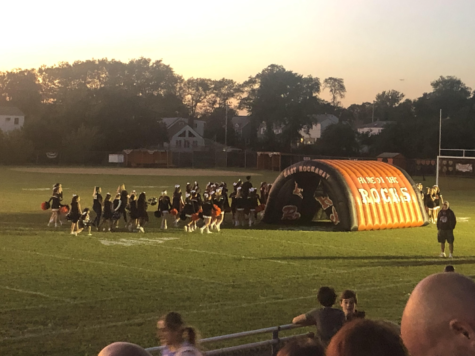 About the Writer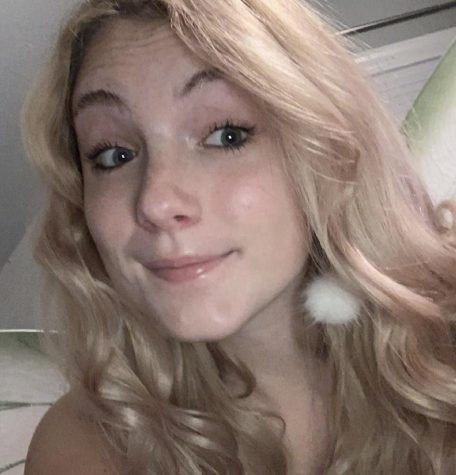 Emily McLaughlin, Co-President
Meet one of our Co-Presidents of The Gull this year, Emily McLaughlin. She is graduating with the Class of 2022 and has been in the East Rockaway School...