Jenna Ortega's Big Year In Acting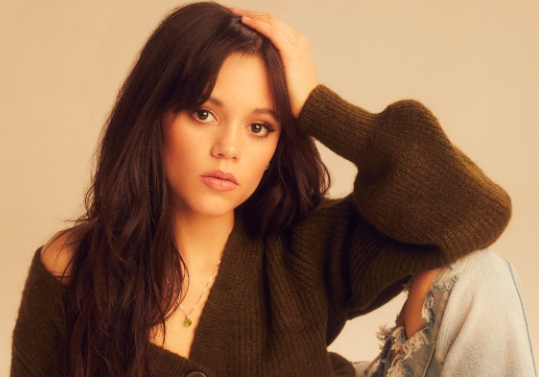 Jenna Marie Ortega is a well known actress who started her career at a young age.  She first took on a minor role as the Vice President's daughter in the superhero movie, Iron Man 3. Following that movie she had another role in the horror film Insidious: Chapter 2 in the role of Annie. After many years, she became more well known in the hit series Stuck in the Middle. 
Ortega also played in the movie Richie Rich, The Babysitter: Killer Queen, You, and Yes Day. Jenna is now 19 years old and 2022 may be one of the best years of her acting career yet. We can see her in Scream 5, The Fallout and a new series called Wednesday. 
The Scream movies are some of the most well-known and the best horror movies that you can watch many times and never get sick of. After 25 years, we are about to see what happens next. Jenna holds one of the main roles in the movie. She plays the younger sister of Melissa Barrera, whose father was the old ghost face, Billy Loomis. When you watch the movie, you will have deja vu seeing the old settings and where everything happened throughout the old movies. You can also see that the new characters are related to the old characters. I recommend watching the movie to see how amazing Jenna Ortega is as an actress. But before you do, be sure to watch the other four movies.
Jenna is also in the movie, The Fallout. The movie is about two girls with two different personalities and styles. The movie begins with a school accident. After the accident, the girls are traumatized, but they grow closer and spend more time with each other. I haven't seen the movie yet, but I heard good reviews and watched the trailer. You can only watch The Fallout on HBO Max. 
Last but not least, a new series is coming out on Netflix later this year called Wednesday, based on Wednesday Addams, the daughter in The Addams Family. The series is directed by Tim Burton. I am guessing it will be based on Wednesday's perspective about her family and her life. Burton has directed some of famous films like Nightmare Before Christmas and Beetlejuice. It is reported that Ortega is very excited to work with Burton. 
Jenna Ortega is most definitely experiencing a big year in acting.  Ortega has made a big impact on the entertainment world and continues to inspire young people to follow their dreams.