"Celebrating Christmas…Until When?"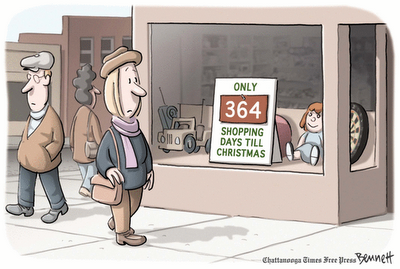 There are varying opinions on how long the Christmas season should last. We all know that people like to argue about when decorating can start (fans of Thanksgiving certainly don't want the tree up too early!) But what about taking down the tree? When do we put away those icicle lights and shove Frosty back in the attic? While some celebrate a consistent holiday season into early January, others are ready to put on their flip-flops and head to the beach on December 26th. And then there are those who argue that the 12 days of Christmas start on December 25th and that the holiday parties (virtual ones, of course!) should continue through January 5th. 
According to a majority of the sources I consulted, (including this one: https://www.chroniclelive.co.uk/whats-on/whats-on-news/when-take-christmas-decorations-down-10662939,) Christmas decorations should be taken down sometime in January. More specifically, on January 5th, which is known as the Eve of Epiphany. This date represents the mark of the last day of Christmas festivities. It's not that people want to be grinchy, but most feel that there shouldn't be Rudolphs flying through neighborhoods going into Valentine's Day. And it's not just decorations. As a huge Starbucks fan, I love the holiday drinks menu. However, keeping this menu through February is just way too late.
I personally believe that all celebrations should stop on December 26th. This opinion can be considered contradictory to the majority's opinion, but I don't care. Last year, I remember leaving my house on December 26th in shorts and flip-flops on my way to Starbucks. I ordered the signature, summery "Violet drink" to change things up. This is because I was in a summer mood. I am the queen of Christmas, and the only reason I did that is because I wanted to do something contradictory since I was gradually getting tired of the holiday season. But it's not just me who wants to start the summer reason on December 26th. According to https://www.popsugar.com/home/When-Should-You-Take-Christmas-Tree-Down-44374803, on December 26th many people take down decorations because they feel decorations can be extra work in the long run, especially having a real tree that can have needles fall off, etc. 
When do your holiday celebrations end? When do you turn off Mariah Carey and undeck the halls? Let us know in the comments below!