My First Official College Tour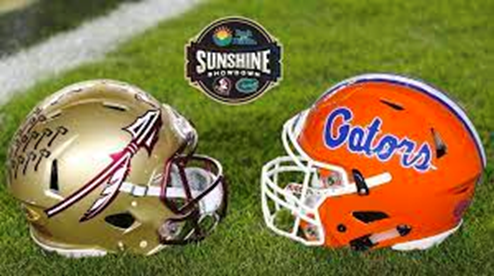 Have you been on a college tour yet? As a junior, I have officially started looking at colleges in a serious manner. I started by researching areas I would be interested in going to school for and what colleges have the major that I would like to study. Starting your college search is truly so exciting. It's an experience that is mainly based upon what you are interested in and what you want from your school. Even though your parents might want you to go to a specific college or stay in the same state that you live in, it is really what you feel the most comfortable with. 
My brother goes to Alabama and three of my cousins go to University of Florida. I would like to go to a school in Florida as well. I believe going to a school in a different state allows you to become independent and make new friends to form a lifelong bond. On March 30th, my father and I flew into Jacksonville to go visit the University of Florida and got a tour there. It wasn't what I was expecting at all. I thought it was going to have a campus just like Alabama, which is very condensed and has everything you need in one area. But this school was completely opposite, consisting of lots of driving and a very spread out campus. The campus has one building at a certain location and then down the block another building etc. That really isn't what I am looking for, and even though my cousins go there, my first experience wasn't the greatest.  
When we drove to Tallahassee where Florida State is, that's when I fell in love. Even though the airport we flew into was a two and half hour drive to FSU, it was totally worth it. If you visit a school in northern Florida, don't expect to see a lot when driving. Some of the roads have no one on them and I saw tons of cows, horses and land. It definitely isn't the most entertaining ride,  but when you get closer to Tallahassee the atmosphere changes. The automatic difference between Gainesville(UF) and Tallahassee(FSU) was huge. Once I saw the school and started the tour I knew this is my dream college. The issue with schools in Florida is that they require the SAT or ACT. This campus was very condensed just like Alabama and had every building in one area,  with no cars driving through the campus. Compared to UF, it wasn't as busy in the campus area which is a plus to me. I for sure know I am going to be moving down south, it's just a different life down there.  During my short trip I was way happier down there than in New York. Even though you might want to go to a specific school, you have to make sure that it actually makes sense to go there. Florida State is #1 for Criminal Justice and has a very good Cybersecruity program that offers scholarships in exchange for working with the Federal government. 
I am glad that I have started looking for colleges and started the very long and dreadful process. Fortunately I am in a state where I know what I would like to do, which is very far to none for my age, so the process for schools makes it a lot easier since Florida is first my favorite state and is the best area for the police. If you haven't started looking at colleges, I highly recommend you start soon due to the summer coming up and the demand is going to be very high compared to now.