Bye Bye Brady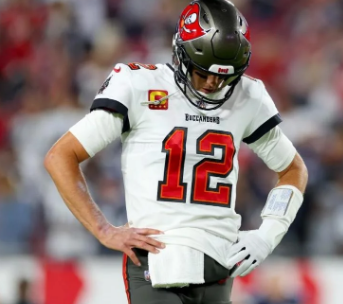 1/16 8:15 EST- Tom Brady faced the Cowboys at home in his 20th career playoff game. Prior to this game, Brady's record against the Dallas Cowboys was 7-0. The game started off badly. The score at halftime was 18-0, Cowboys. Dak Prescott had 3 touchdowns in just the 1st half. The Buccaneers needed a comeback desperately and all eyes were on Brady. By the 3rd quarter, all of Brady's passes ended up incomplete or batted away. Finally, Brady threw a 30 yard touchdown pass to receiver, Julio Jones. There was a spark in Tampa Bay. Brady has led over nine 4th quarter comebacks in his NFL Career. However, that was not enough. The Cowboys sent Brady home with his first loss against the team. Brady finished with 351 YDS, 2 TDS, 1 INT, and 35/66 for his passing attempts. 
Being Brady's 23rd NFL season, many expected him to retire after the season ended. After the game, Brady's parents came down to the field to hug him. Brady declined to answer questions regarding his status for playing next year. However, Brady offered a little insight into his future. At the end of his post-game press conference, the future Hall of Famer thanked the Tampa Bay Buccaneers organization, staff, teammates, and the media – hinting at leaving Tampa. 
Tom Brady has said he was retiring in the past and then came back. It looks like Brady does not want to stop playing football even though he is 45 years old. Many fans believe Brady will go to Las Vegas and play next year for the Raiders. Though if he does retire, this loss to the Cowboys will be his last career game in the NFL.