Harry & Meghan: The Six-Part eye-opening Revelation of the Royal Family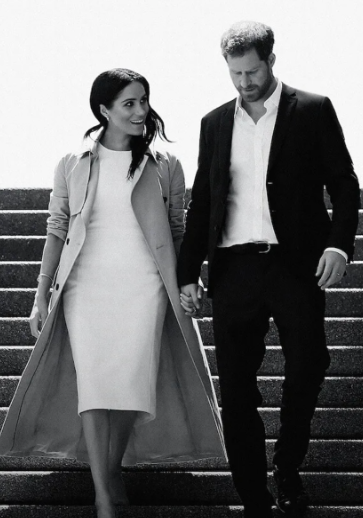 Almost two years ago, I sat down with a notebook and a pen and eagerly watched the highly-anticipated Oprah interview with Prince Harry, Duke of Sussex, and Meghan Markle, Duchess of Sussex, as they revealed for the first time "their side" of their exit from the Royal Family. I absorbed all the information they shared with us and wrote personally, one of my favorite Gull articles ever. ("Silent or Silenced?" Article) Now, two years later, they have worked with Netflix to create a six-part series, giving every detail to their life before, during and after, being a part of the world-renowned institution.  In this series, they speak on Meghan's life growing up, Harry's relationship with his family before and after Meghan, their own relationship, and the on-going struggle with the media and paparazzi. A modern-day British Tea Party, if you will. Here are some major takeaways from the series: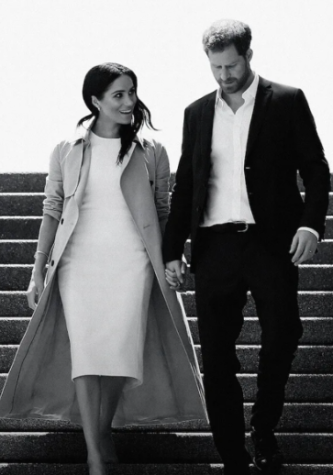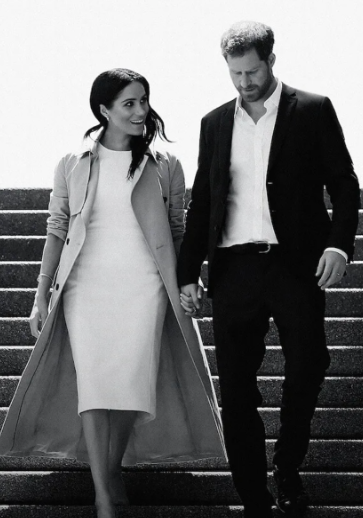 Media Horror
One of the main takeaways from the series was Harry's enduring rocky relationship with the paparazzi. He shares how many of his memories as a child with his mother are filled with swarms of the media, and his mother doing everything in her power to create normalcy from him and William as best she could. Following the death of Princess Diana, the media increasingly pounded on William as he attended school and throughout his teenage years, making accusations about his dating life and suspected drug use. This is why it wasn't a surprise to him that the media went CRAZY when Meghan came into the picture.
Harry continued on to share his concern that the media would eventually drive Meghan away, the woman he believed he was destined to be with. In the past, he experienced many girlfriends and relationships that were bound for failure because of the pressure that came with the constant crowds of cameras and coverage. From the moment their relationship made headlines, all privacy they had was thrown to the streets, as the media began following Meghan's family, her lifelong friends, and her father, with whom she became estranged with as he began profiting off of feeding information to these companies. Meghan was stalked day and night, even paparazzi paid her neighbors to install cameras facing her home and her backyard, and yet when she filed police reports, nothing was ever done. 
The horrific stories that made headlines, the false accusations about Meghan and Harry, the fear they were instilling in them, and the lack of protection the institution gave to them was ultimately the main reason that drove Harry and Meghan out of the UK, to ensure a safer and a more comfortable future for their children. As long as the institution was getting paid by the media companies, there was nothing they were going to do to stop the stories. 
Concerns of Race in the Institution
When the interview with Oprah was released back in 2021, the issue of race was a big talking point, and the concerns that were raised as Meghan entered the Royal family and her and Harry began having kids of their own. 
In this series, they speak about Meghan's history with racism and bias in the industry she was in prior to meeting Harry, and how through Meghan, Harry learned about the true "unconscious bias" there is in the world and the institution. Being mixed-race, Meghan has dealt with being told she's "too white" to actually face discrimination or to be her mother's daughter, or "too black" for roles in her acting career. 
They spent a lot of time discussing her entrance into the institution and how her race and her ethnicity played a role. For the people of the UK, many expressed that they finally felt excitement because they were represented, and they felt that the Royal Family was finally changing for the better as they diversified. For Harry, he states that especially in his position, there's a lot of unconscious bias towards different races, and he had to take the time to identify it in order to educate himself and others, and bring awareness to racism and discrimination.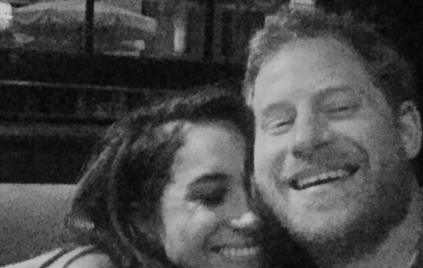 Finishing what Diana Started
Another big talking point of the six-part series was Princess Diana, the love and respect Prince Harry had for her, and the work they are doing that they believe would make her proud. Harry, who still finds the paparazzi responsible for his mother's tragic death in 1997, expressed in the documentaries all the similarities he sees between Meghan and the Princess.
He goes on to explain that he found the same "warmth" within Meghan that he always felt around his mother, and how he and Meghan are driven to change the institution and live more liberated lives, as his mother wished for him. Princess Diana during her time in the institution, also found great importance in charity work and connecting with the people of the Commonwealth. Meghan and Harry are driven to continue her unfinished work and help those in need. 
Collectively, all the work Meghan and Harry do, they do with Princess Diana in mind, and will ensure that their children will grow up learning and knowing about the amazing person their grandmother was and hold her values true to themselves. 
Everything Else
The documentary may only be six episodes, but it covers so many topics from the ones mentioned above, to Harry's relationship with his family prior to his relationship and currently, to Meghan's life growing up, the relationships she has had and her values, and her time in the acting industry. They speak about the Queen, their new life and home, the help they got from Tyler Perry, and so much more. 
It's safe to say that in a matter of two days, I was finished with the series, eager to discuss it with others and unpack everything that was revealed. While one-sided, and likely biased, we may never know what is true or false about what actually takes place behind Buckingham Palace doors, but what we do know is that Meghan and Harry have finally found where they belong and are doing the work they believe they are destined to do.