MLB Award Picks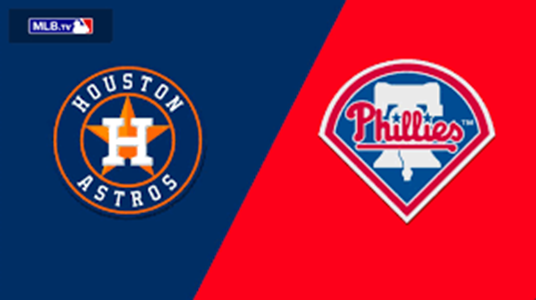 Just around the corner the MLB will be announcing the award winners for the 2022 season. There are many deserving players every single year for the awards but only one can win. All too often it seems the writers get the pick wrong so I'll be giving my picks for the awards if I were to have a vote. 
AL MVP:
Since April this award has been a two man race. Reigning AL MVP Shohei Ohtani and pending free agent Aaron Judge were the only two players ever with a chance this year. Somehow someway Shohei Ohtani had a better year than his 2021 MVP campaign. At the plate Ohtani posted a 142 wRC+ with 34 home runs and a .370 wOBA. Where Ohtani really took a step this year was on the mound. Ohtani had a 2.33 era with a 2.65 xFIP and a 2.73 SIERA. These numbers are comparable with the best pitchers in the AL. Ohtani's batting and pitching fWAR totaled 9.4 which was the second highest in all of baseball. Unfortunately for Ohtani the leader in fWAR this year was Aaron Judge with a staggering 11.4. Aaron Judge's 207 wRC+ and 11.4 fWAR are both the highest marks since 2003 Barry Bonds. We haven't seen a season like this in just about 2 decades. Not to mention his 62 home runs breaking a record that's been standing for over 60 years. Judge did not just have one of the best offensive seasons ever, he impacted the game in all three phases. Judge totaled 2 OAA(outs above average) and 3 DRS(defensive runs saved) in the outfield this year while stealing 16 bases. This should be an easy one.
My pick: Aaron Judge
NL MVP:
Oddly enough the NL MVP race came down to two teammates. Paul Goldschmidt and Nolan Arenado both had incredible seasons for the St. Louis Cardinals and are both extremely deserving of the award. This is probably the closest race of any of the major awards. Goldschmidt was the superior hitter but can Arenado's defense make up the gap? Goldschmidt slashed .317/.404/.578 with a 177 wrc+ and a .419 wOBA. Without a doubt Goldschmidt was the best offensive player in the NL the entire season but Arenado was not too far behind. Arenado posted a .293/.358/.533 slash line with a 151 wrc+ and a .381 wOBA. Arenado's MVP case comes in the form of his defense. Arenado had an incredible 15 OAA and 19 DRS this season at third base. fWAR gives the slight edge to Arenado this season due to his defense with his 7.4 to Goldschmidt's 7.1. You really can't go wrong between these two this season. 
My pick: Nolan Arenado 
AL Cy Young:
A 39 year old coming off tommy john surgery and someone who hit 34 home runs this year are the top two AL Cy young candidates. Justin Verlander and Shohei Ohtani were the top 2 pitchers in the American League this year. Justin Verlander proving to be greater than father time with his 2022 season. 39 years old, one year removed from tommy john surgery and he put together another cy young level season. In 175 innings this year Verlander had a 1.75 era with a 2.66 xERA, 6.1 fWAR and a 23.4 K-BB%.  A truly impressive season from the 39 year old. Ohtani, the 2 way sensation, really took a huge step on the mound this year. In 166 innings Ohtani had a 2.33 era with a 2.68 xERA, 5.7 fWAR, and a 26.5 K-BB%. Ohtani and Verlander both had great seasons on the mound. Ohtani was better at getting swing and misses and limiting hard contact but Verlander has superior volume and run prevention. Another close award. 
My pick: Justin Verlander
NL Cy Young:
This is one of the more clear votes. I don't expect this one to be very close. Sandy Alcantara took this award and ran away with it. Alcantara's volume this year is not something that you see in this era. His 228.2 innings and 7.1 innings per stat is immensely valuable in today's game. He was the only real workhorse in the league this past season. Alcantara might not have the elite peripheral and advanced stats that some other pitchers have but he easily makes up for that with his volume of innings. Alcantara 2.28 era, 53.4 GB%, 2.93 xERA and 5.7 fWAR across 228.2 innings is more than enough to give him the cy young this year. 
My pick: Sandy Alcantara