What is Unity Day?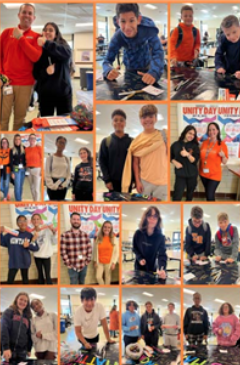 "To come or bring together for a common purpose or action" is the Oxford Languages definition of 'unite'. Unity Day is recognized during the month of October which is also National Bullying Prevention Month. The day advocates for all to come together as one. 
Bullying dates back to the mid 1800's and has been an issue ever since in forms such as verbal, physical, and cyber bullying. It was in 2006 when National Bullying Prevention Month was founded. In 2011, Unity Day was established to be a part of Bullying Prevention month. The Unity Day campaign is to promote kindness, courage, and inclusion.
Commemoration of Unity Day includes pledging against bullying, sharing experiences in order to educate others, and wearing orange. The color is associated with safety, protection, and inclusivity which is why orange represents Unity Day. This year, Unity Day was Wednesday, October 19th. East Rockaway students and staff were seen wearing orange and signing the Unity Banner during lunch periods. Along with this, students and staff took the Unity pledge against bullying.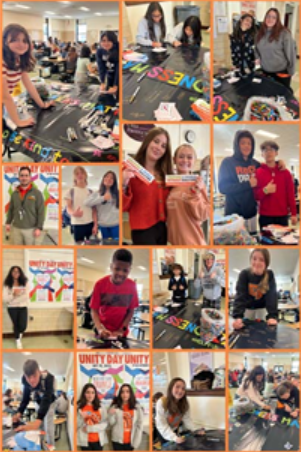 Unity is not confined to October 19th, or the month of October, but all year round. This day shows why it is important to unite against bullying. It reminds us to be aware and empathetic to others. So, celebrate Unity Day all year round by being kind, courageous, and inclusive to all students.