Senior Spotlight: Emily McLaughlin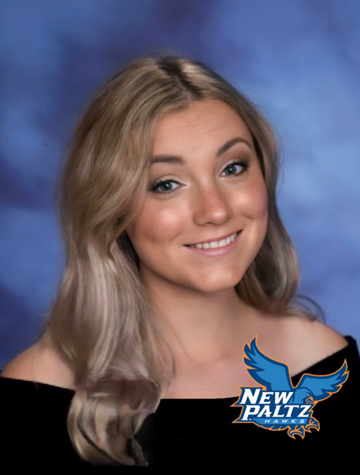 Meet Emily McLaughlin, a member of the Class of 2022 and Co-President of The Gull. Emily has been very involved at ERHS. Of course, she has been a member of The Gull and Co-President for the past two years. She is President of the Class of 2022, Vice-President of the National Honor Society, and Secretary of the GSA. Emily will be speaking at graduation this year. 
Emily has answered a few questions about her high school career and post-graduation plans. 
What is your "senior quote"? 
"I

wanna be defined by the things that I love, not the things I hate. Not the things that I'm afraid of. You are what you love." – Taylor Swift.
What has been your favorite class?
"My favorite class was AP Environmental Science with Mr. Crowley. I took it my junior year, and we always had the best time. I also loved AP US History with Ms. Kenny and AP Government with Mr. Gibbons. 
What are your plans for the future?
"I will be attending SUNY New Paltz in the fall. I will be majoring in sociology, possibly adding psychology as a second major. Eventually, I'd like to become a school counselor." 
During your time at ERHS, who has positively impacted your life?
"I have had the privilege of having so many amazing teachers, counselors, and friends while at ERHS. It would be hard to name just one person who impacted my life, but I am very grateful for the entire Guidance Department. They helped me realize what career I wanted to pursue." 
What advice do you have for next year's seniors?
"Even if you have taken AP classes all throughout high school, do not be afraid to take a regular class if you feel it will be better suited for you. It's okay to not be in all AP classes." 
What will you miss most about ERHS?
"I will miss my friends and amazing teachers. There are so many teachers I have had at ERHS that I will never forget, and I will be eternally grateful to have been taught by them."