The Grand Opening of our Athletic Complex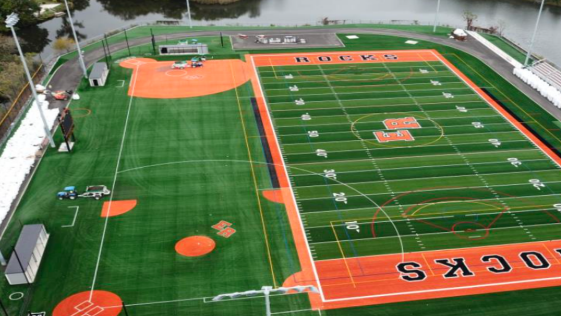 On April 2, 2022, East Rockaway Junior Senior High School celebrated the opening of our new athletic complex. This great event brought together family, alumni, and students to East Rockaway High School to witness a big change in our community. 
The grand opening started with a parade that began at Centre Avenue and ended at the High School.  Spring sports' teams marched in the parade and the band played beside them.  Following the parade, varsity softball took to the field to play.  During the game, school clubs set up tables with food, games, and prizes.  Several teachers and students volunteered to help with the opening.  Many younger students were exposed to different opportunities in high school.  The varsity softball team secured a win for East Rockaway. I was lucky enough to be a part of that win and it was a very special moment.  That game will be remembered for years to come. 
This beautiful space brought the community together.  There was a ton of hard work and dedication put into making this field the way it is today.  The field is now a piece of the community and countless memories will be made here.