Game Recap: Bills vs. Chiefs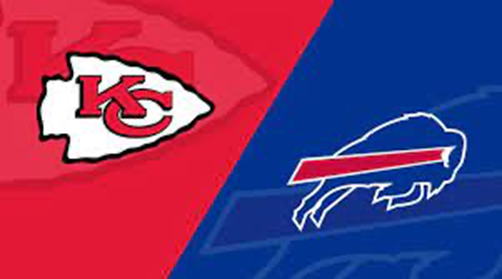 Did you watch the Bills vs Chiefs game? Even though I am not the biggest fan of NFL, this game was extremely interesting to watch. Throughout the whole game, the score was back and forth. In the last quarter, the Bills scored and I really thought they were going to win, but the Chiefs somehow pulled through with just a few seconds left. Both of these teams tried extremely hard throughout the season but they both had two of their best players out as well. I thought it was a very fair game even though I had a feeling the Chiefs were going to win.
In the 4th quarter, the Bills were up by three with thirteen seconds left. The Chiefs had the ball and Pat Mahomes threw a pass to approximately the 30 yard line. They had about three seconds left and the Chiefs scored a field goal to tie the game. The game, of course, went into overtime. Kansas City won the coin toss and didn't give the Bills' offense a chance to take the field. 
Patrick Mahomes led the Chiefs 75 yards and connected with Travis Kelce for the game-winning 8-yard touchdown pass. Patrick Mahomes was 33 of 44 for 378 yards and two touchdowns and led Kansas City with 69 yards and a touchdown on the ground. Tyreek Hill had 11 catches for 150 yards and a TD. Josh Allen finished the postseason with nine touchdown passes and no turnovers. Allen completed 27 of 37 passes for 329 yards and two touchdowns, including two in the final two minutes of the fourth quarter. Gabriel Davis finished with eight catches for 201 yards and four touchdowns but Stefon Diggs was nearly invisible with three receptions for 7 yards.
This was one of the best games of the season since there was constant action throughout the game. I also think that the game before the Bills game was extremely interesting as well. In that game it was the Bucs vs LA Rams but that game was good but not as good as the Chiefs game. Who do you think will win the Super Bowl?