"Raini Rules the World"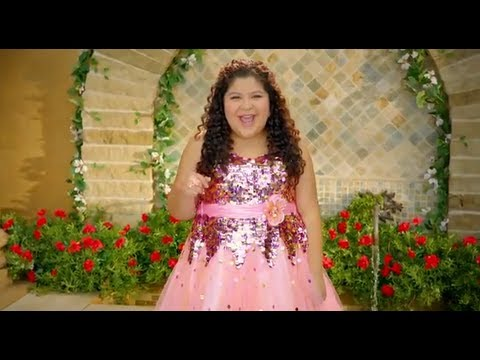 Raini Rodriguez is a Disney star known for many shows and movies she premiered in recently, in addition to songs such as "Vive Tus Suenos" and her "Santa Baby" cover. She is a big inspiration for many people (this writer included). This article features a review on her shows and both of the famous songs she sang. 
First is her performance in Austin and Ally, an iconic childhood show of our time. Raini Rodriguez played Trish who could never keep a job, but it's okay because her singing talent got her far. Raini's performance was really good in that show. Her acting skills were on point and her songs on the show were fantastic, very catchy. Raini also sings as she quits a very catchy song so look out for that! There is also Raini singing "Double Take," which is sure to stick in your head for a while.  You also have Ross Lynch who plays Austin and is also known in Teen Beach Movie 1 and 2 (great movies by the way). He is also a great singer and the dancing was very fun to watch. Laura Marano, who played Ally, was such a good character and had iconic friendship duo with Trish. Who else could be better friends? Then there is Calum Worthy who played Dez. He was very fun and an underrated character. He really held the show with his jokes. I 100% recommend that show if you haven't already grew up watching it.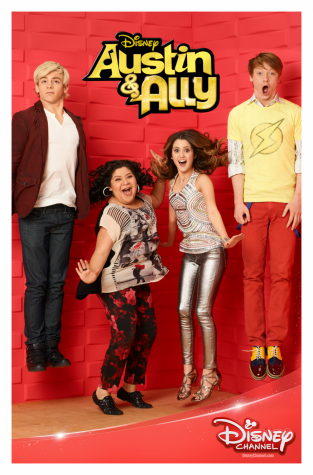 Secondly is Beverly Hills Chihuahua 3 where Raini Rodriguez sings her best song in both Spanish and English "Vive Tus Suenos" or also known as "Living Your Dreams." The beat is extremely catchy, as you have a quick dancing tempo with a variety of instruments. The lyrics are easy to understand and learn in Spanish too (it's repetitive which makes it even better). It's great to play at a party or when you just want a song to vibe with. This song is very inspirational and so good to listen to because of the message. Raini wants everyone to go live their lives and complete their dreams. In the song she says  "Always do your best and you can be invincible, you've come so far that's who you are with all of our friends together." Raini also mentions to party and don't worry about anything else. This is very inspirational because its telling women to go and live your life. Don't care about what anyone else says. Live it up and dance!
Lastly there is the "Santa Baby" cover that you can find by looking up on YouTube "Santa Baby Cover" with the YouTube channel that says Raini Rodriguez. (Don't forget to subscribe!) Fans were begging her for something Christmas related around the holidays, so she chose this masterpiece to remake. Of course being the living legend she is, she records it with so much cheer. She has the iconic cheetah print Christmas hat and an iconic mustache necklace. She has amazing runs on this song and her vocal range is outstanding. She never misses a beat or note in this video. She adds extra rhythm and passion with the song. Many of my friends love it too, which means it gets a 10/10. It a good song to play during the holidays to bring joy and cheer all around.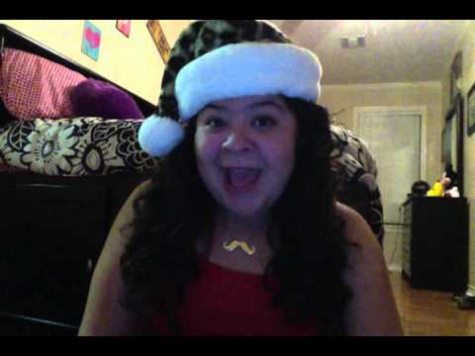 In conclusion, Raini Rodrigez is a super star. I haven't even covered all of the shows she has been in and the songs she sang. These are just the top three things I recommend to go watch that she has been in or sang. She sings and acts with passion from her heart.  Raini Alena Rodriguez truly rules the world. 
Also here is an exclusive picture of the iconic Raini and me: