My Predictions for Fashion Trends this Summer!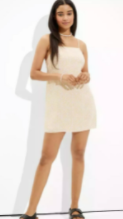 While procrastinating my studying for finals and an AP test, I have been thinking about new clothes to buy and what everyone will be wearing this summer. After hours of online shopping and looking through popular stores, I have compiled a list of a few items, styles, and accessories that I think will be very "in" this summer. As summer comes closer, I think it's more and more important to invest in new clothes that might change or elevate your style. What time is more perfect for trying out a new look than summer vacation?
ALL THINGS FLORAL-
My first prediction for summer trends is definitely a floral takeover. I definitely think that floral patterns in women's clothing have always been a staple in summer fashion but I can sense that they are going to be a big part of this year's summer wardrobes. There have been lots of floral skirts and dresses that reflect a 70's style that has been coming back recently. There are a lot of options for floral bikinis, mini skirts, dresses, and t-shirts that you can find in almost any store. For example, I found this mini-dress from American Eagle for $33.71. This dress is perfect for small summer gatherings and parties because of its open and tied back as well as its cute yellow shade. I think that simple and bright items like this with simple floral patterns will be a great addition to your closet this summer.
PASTELS-
Keeping with the theme of yellow, I think that pastel colors are going to be very popular this summer. I have been adding a few pastel shirts and tank tops to my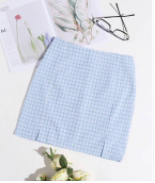 closet and I think that having a pastel option can make a simple outfit look really cute. Pastels have a soft vibe to them and when used in a high neck tank top or mini skirt, I think they can make an outfit look summery and well put together. For example, this high neck tank top from Hollister comes in many other pastel colors and it can be styled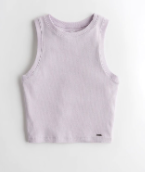 perfectly with a pair of ripped jean shorts and a pair of white sneakers. With pastel colors, there are a lot of opportunities to add accessories with bolder colors and patterns. So, if you buy a skirt, for example, with a busier pattern, it might be nice to pair it with a simple, yet pretty pastel shirt. Pastels are also great on a gingham mini-skirt like the one on the left (from Shein.com).
NEON-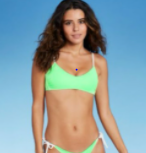 Although pastel colors are great for the summer, neon colors are just as great. My favorite thing to use neon colors for is bathing suits. As someone who is on the more pale side and who burns easily, it is important to give the illusion of being tan, while avoiding the sun. Neon colors make it look like you are a bit tanner than you actually are and in addition to that, they are super trendy. There are so many different color options and there is no shortage of them in stores like Target. For example, this neon green two piece bathing suit is perfect for the beach.
GRAPHIC TEES-
Big graphic t-shirts like this one from Shein are one of my favorite clothing options and give off a comfy summer vibe. These oversized shirts are casual and cute with ripped mom jeans and statement sunglasses (as seen on the model). These are great to wear over your swimsuit at the beach or to a BBQ with your friends. Most importantly, these shirts can be used to represent your favorite band, show, or brand this summer.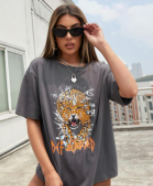 SO MANY ACCESSORIES-
Finally, what I'm most excited for this summer is the rise in new jewelry that people have been wearing. I have seen people all over tik tok making their own rings by melting beads and chunky jewelry is making a comeback. For example, thick and colorful rings can be found all over shein.com and one of the biggest trends is layering necklaces for a more put together look. These accessories can be a great source of color and I think they will make a fabulous addition to your look.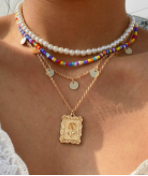 These are just some of my suggestions for this summer's style, so let me know what you think about these trends and I guess we will see if my predictions were correct. I know I will b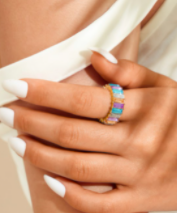 e purchasing and wearing some of these options and I hope that they help me start my summer with my most fashionable foot forward!