Times Square Shooting
Did you hear about the shooting in Times Square on May 8th? If you haven't heard about it, let me tell you some information about what happened. The shooting occurred at 11:59 pm when Times Square was somewhat crowded. 
According to CBS news, the police identified the suspect as 31-year-old, Farrakhan Muhammad. CBS news reported that the whole incident happened due to family issues. Muhammad's brother told police that he was the intended target. Police believe the shooting may be related to a dispute over sidewalk space and where the two sell CDs. Can you imagine trying to shoot your own brother? That is crazy.
Three people were wounded in the shooting including a 43-year-old woman from Passaic, New Jersey, a 23-year-old woman from Rhode Island and the 4-year-old from Brooklyn. All three are expected to make a full recovery according to police. Muhammad was found in a McDonald's parking lot in Florida. My question is how did he get from New York to Florida in such a short time? That's a question that I surely can't answer and hopefully police will be able to elaborate more on that issue once the investigation is over.
There was one moment of the horrific event that was trending all over the news and social media platforms. A female officer rushed the 4-year-old who had a bullet wound to the ambulance to be immediately escorted to the hospital. The officer quickly applied the tourniquet on the child and started running toward the closest ambulance which was down a block or two away. News 12 reported that Officer Alyssa Vogel has a 6-month-old baby at home which is why she said saving this small victim was so significant. Experiencing an incident like this really hit this officer hard. I am always amazed and thankful to see the tremendous amount of fortitude these officers display on a daily basis. If it wasn't for the officer's intense training and acting on instinct, this horrible incident could have been worse.
Sources-2 Women, 4-Year-Old Girl Shot In Times Square – CBS New York (cbslocal.com)
Suspect in Times Square shooting arrested in Florida – CBS News
Times Square shooting suspect denies he was in New York in bizarre jailhouse interview (yahoo.com)
'There's a baby?' NYPD releases bodycam footage of officer rescuing 4-year-old 
About the Writer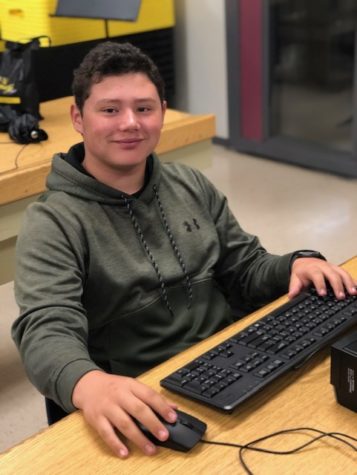 Joseph Romano, Staff Writer
Meet Joseph Romano. He is a 9th grader in East Rockaway High School. He has been writing with The Gull since 7th grade, and was inspired to join after...