The Power of 3D-Printers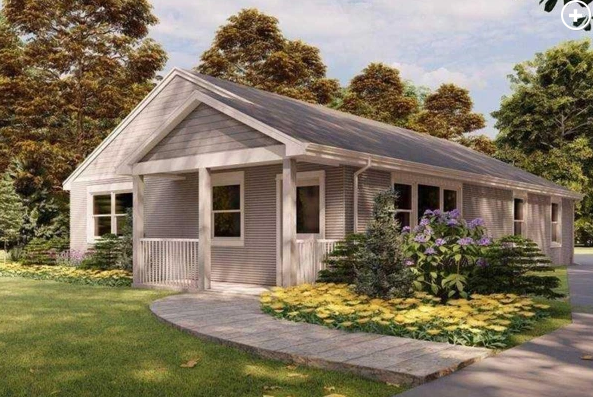 Technology is developing everyday and it's advancing at a crazy speed. Amazing inventions are created to change the way the world works. Technology has impacted this generation making life easier and more modernized. The 3D-printer was invented in 1983 by Chuck Hall. Although the printer was a thing for a while, it has now recently become more popular due to the media. 3D-printers can print anything from shoe designs to furniture, jewelry, tools, and even toys. It is really true – 3D-printers can really do it all! It was even proven that a 3D-printer can print itself! It is truly incredible what kind of insane technology this is.
Just recently, the first ever 3D-printer built a HOUSE on Long Island. The house was built in Riverhead, New York and is on sale for $299,999. The house price is really good considering usual Long Island prices. "At $299,999, this home is priced 50% below the cost of comparable newly constructed homes in Riverhead, NY and represents a major step toward addressing the affordable-housing crisis plaguing Long Island," said listing broker Stephen King of Realty Connect. The house is a three-bedroom, two-bathroom house, along with a two car garage. According to Fox Business, the house was "nestled on a 0.26-acre lot and features 1,407 square feet of living space." The house was designed by Manhattan-based engineering firm H2M and was built by Long Island-based 3-D-printing company SQ4D. It is being sold on Zillow as "the world's first 3D printed home for sale." The house has an outdoor garden and small front porch sitting area. The walls are 8 feet tall, but the timber ceiling is arched, adding more height to the house. 
You may be wondering how a machine is able to build a very sturdy house. Well, the house was built with a huge 3-D-printing machine that melts down solid materials and puts them wherever you want just as a hot glue gun would do. The machine makes concrete just like any other regular construction company would. The machine "dispenses" the cement in lines that build on each other, creating walls. Two employees monitor the machine for issues while it prints over eight or nine days. This method is half the cost of traditional building methods. After building the house line by line, the printer does what it needs to do to create the roof. Then, a crew finishes the walls, applies exterior siding and adds appliances like sinks. The house is said to have more strength and durability than a wood-frame construction house, and is guaranteed to last at least 50 years, though it is expected to last much longer.
This new method in building homes looks like it works really well. This is definitely something we will be seeing more often in the future. Long island isn't the only place starting to create houses like this though. All around the US, these 3D printed homes are coming into the works. I think this is such a cool and fascinating way to have homes built and it is so beneficial in many ways.
Sources: https://nypost.com/2021/02/08/first-3d-printed-house-for-sale-listed-in-long-island-new-york/