"Counting Down the Top 10 Holiday Songs"
Billboard's Most Popular Songs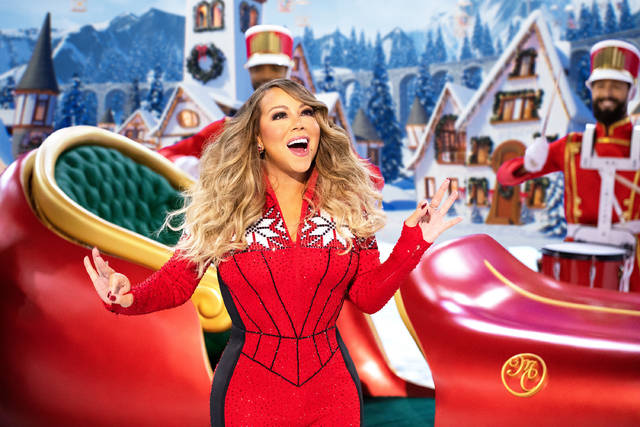 The happiest time of the year has arrived! December is a time for family, friends, joy, and music, of course. There are many holiday songs, but let's go through the top 10 most played holiday songs. All of these are according to Billboard's Top 10 most popular holiday songs. 
Coming in at number 10 is "Last Christmas" by Wham. It was released in 1984 and has been a hit ever since, with many covers by famous artists currently like Taylor Swift and Jimmy Eat World. Lyrics were written by George Michael, and even if you don't like the song, you're bound to know the famous lyrics. The junior-senior chorus even covered this song for the winter concert. If you haven't heard it, take a listen!
Number 9s place is taken by "White Christmas" by Bing Crosby. Released in 1979, and featured in the movie Holiday Inn. There are also many famous covers from famous artists now. This song is categorized as Christian/gospel music.
"Christmas Eve" by Trans-Siberian Orchestra takes 8th place. The Trans-Siberian Orchestra is known for making holiday orchestra music. Their songs really set the mood of the holiday and that's why it has made this list. This song was released in 1995.
Number 7 is a classic, "It's the Most Wonderful Time of the Year" by Andy Williams. This song was breaking records for 50 years. It was released in 1963 and has been No. 3 on the Holiday top 100 song charts. This will forever be a classic.
Arriving at number 6 is of course, "A Holly Jolly Christmas" by Burl Ives. Burl Ives first sang the song as Sam the Snowman, narrator of the beloved 1964 stop-motion classic Rudolph the Red-Nosed Reindeer. Since then, it's become one of country music's most-covered Christmas tunes.
Hitting number 5 is "Feliz Navidad" by Jose Feliciano. This has to be one of the most fun holiday songs out there. The "Spanglish" single has become a worldwide hit, once released in 1970. You for sure can't pass a holiday sing-along without singing this classic.
"Jingle Bell Rock" by Bobby Helms comes in 4th place for being one of the most famous and nostalgic holiday songs. It's very catchy and has been featured in many classic films. It was released in 1970, and it never gets old. 
Now entering the top 3, at number 3 we have "The Christmas Song (Merry Christmas to You)," by Nat King Cole. This is a legendary holiday song. It is perfect for calm and relaxing holiday parties and get-togethers. It really brings me into the holiday spirit.
Number 2 on this list is taken by "Rockin' Around the Christmas Tree" by Brenda Lea. At just 13 years old, Brenda Lee instantly became a  legend with the recording of this Christmas party classic. It's even featured in the holiday film Home Alone as Macaulay Culkin's pretend party soundtrack. The song was written by Johnny Marks, and recorded by Brenda Lee in 1958 for Decca Records.
Finally coming at number 1 we have "All I Want for Christmas is You" by Mariah Carey. This song is so iconic and so nostalgic. Mariah Carey is a fantastic singer and she will go down in history for making some unforgettable pieces including her Christmas tunes. Mariah Carey is definitely the person to go to for your holiday music needs.  "All I Want for Christmas Is You" takes the top spot, and is so popular that it re-enters the Billboard Hot 100 every December.
That concludes the top 10 most famous holiday songs in honor of the season. All of these artists and songs truely make the holidays much better and memorable whether you celebrate or not. The songs are so magical and enjoyable.
About the Writer
Katrina Ipce, Staff Writer
Welcome Katrina Ipce, a freshman at ERHS. Katrina has been very into writing all her life and thought joining The Gull would be a great opportunity to...