"The Masked Singer" Weekly Update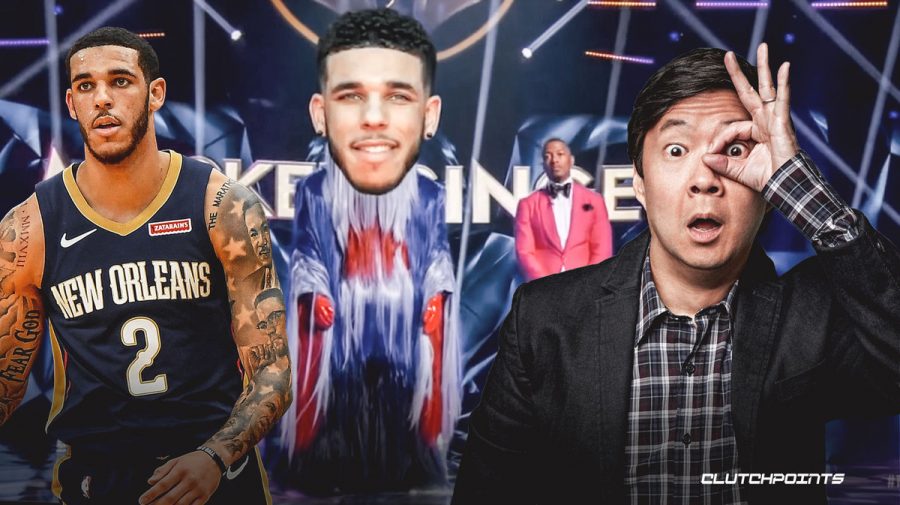 This past episode of The Masked Singer was one of the most nail biting ones yet. It featured the Group B finals and a double unmasking. The Seahorse, Crocodile, Whatchamacallit, and Serpent competed for their spot in the Super 6, which contains the top 2 competitors from Groups A, B, and C. Let's get right down to the stellar performances last night. WARNING: SPOILERS AHEAD!
We opened with Seahorse singing "Hit Me Baby One More Time" by Britney Spears. The guesses were all over the place for this one. Seahorse really had me convinced she might be Brittney Spears. The clue package hinted to Spears and the voice was an exact match. I agreed with "Sherlock Scherzy" (Nicole Scherzinger) with the Brittney Spears guess. As always, Ken's shot-in-the-dark guess had everybody laughing. He thought that Seahorse was Sia because of a play on words (Sia-horse). The clue detective Jenny McCarthy Walberg's guess sparked some thinking. She believes Seahorse could be Ke$ha. She said this because Seahorse doesn't have a tail and allegedly Ke$ha was born with a tail that was removed at birth.
Moving to the next singer: The Crocodile. Crocodile had me stumped, but the voice sounds so familiar. Each singer had a super clue to help the panelists guess their identity. The game changing-clue for each singer was that each singer was connected to a past contestant somehow. Crocodile was connected to Bee (Gladys Knight from season 1) and was also in a cult classic movie. Now I'm not proud of my prediction but the only person I could come up with was Ed Sheerin based on the voice. Ken's guess actually made sense tonight, which shocked everybody. Ken thought the celebrity under the mask could be Jared Leto because he was in the 2009 cult classic movie Mr. Nobody. Jenny was stuck for this one as well and she said Jordan Knight, simply because Jordan and Gladys have the same last name. Robin went in a different direction with the clues. There was a reality TV clue and an American flag with the Italian Flag. Robin's guess was reality TV star Justin Guarini. 
The next performer was less of a challenge. Whatchamacallit sang "Lean Back" by Terror Squad. The clue package told the panelists (and myself) that the masked celebrity is someone young and a basketball player. At the end of the performance, Ice Cream (Ninja from Season 2) came on stage with the clue that Whatchamacallit has already won a championship. I hate to say it, but I thought the same thing as Ken. Based on the clues, there were a lot of sports references and basketball references and we both came up with Lonzo Ball. What really convinced me was when Ken pointed out the clue of a musical staff, showing B on three different octaves. BBB is Big Baller Brand, which is Lonzo Ball's company. Jenny followed a little with the guess of Carmello Anthony. Nicole agreed with Jenny based on the clue of a whistle representing the NBA. The guest panelist of the night, Cheryl Hines, picked up on JB Smoove. 
The final performance of the night was Serpent. Serpent's voice sounded very familiar to me as a singer from the late 70's early 80's. A singer from the 70's singing "Cool" by the Jonas Brothers would be a sight. The super clue for this singer was brought out by Fancon (Dr.Drew from season 2) saying that Serpent sang with one of the panelists before. I came up with Lenny Kravitz, though it may be a long shot. Robin Thicke and Cheryl Hines both thought of Donald Fezon. Jenny manifested the guess of Tate Digs. Ken's out of the blue guess was Jamie Foxx, which nobody agreed with. And finally Nicole guessed Dr. Elvis. Nicole was also very confident that this competitor sang with her out of the rest of the panelists. 
When the audience voted on who they wanted to see sing again, they voted for Seahorse, which was a relief because she was my favorite of the night. The other safe competitor was Crocodile. That means we were going to find out what celebrity was under the Serpent mask and Whatchamacallit. First was Whatchamacallit. Ken stuck with his guess of Lonzo Ball, as did I. Robin came up with Michael Strayhan, which wasn't bad because Whatchamacallit is tall, but I didn't think it was him. Nicole stood strong with Carmello Anthony, and Jenny changed her guess to Devin Booker. Cheryl also did not change her guess. Whatchamacallit really turned out to be the legendary Lonzo Ball. But there's more! Serpent left everyone wondering: who the heck is this? Robin and Cheryl stuck with Donald Fezon, and Jenny stood with Tate Digs and Nicole didn't change her Dr. Elvis guess. Ken changed his guess from Jamie Foxx to Divy Digs. Ms. Sherlock Scherzy was correct and it was Dr.Elvis, which shocked the panel. 
I will see you next week for the Group C finals, don't miss it!