"Should the Christmas Season Start November 1st?"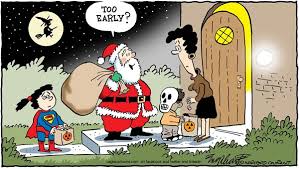 One of the biggest controversies among people at the beginning of the holiday season is if it is appropriate to celebrate Christmas starting November 1st. The answer is… yes. The Christmas season is one of the most exciting seasons to ever exist for so many people. Putting your tree up, hanging your stockings, shopping for presents, and listening to your favorite Christmas songs deliver a huge dose of happiness.
Individuals that disagree with this topic of starting the season early always bolt to the fact that we are "forgetting about Thanksgiving". That I must say is very untrue. Thanksgiving is all about family and good food, why would we Americans forget about it?! We still spend weeks preparing a turkey focused dinner plan and fighting the chaos that is the grocery store in the days leading up to Thanksgiving. It's not the forgotten holiday; it's the appetizer before the entree of Christmas. And since we are living in the time of a pandemic, the Christmas season is the only good thing going on for most of us. So why not start celebrating as soon as you can? 
Most people interpret the whole "starting Christmas on November 1st thing" wrong. Starting November 1st doesn't mean you have to have the tree up or decorations out, it means to start getting into the season. Start listening to Christmas music, start putting your list together, start behaving so you are put on the nice list. Although it never hurts to put your tree up at 12 am on Halloween night! 
I argue that having two months of Christmas is always better than one. It brings out the joy in all of us and celebrating early is the way to go. Even Rockefeller Center, Disney, and every store in the world agrees with me.
The world-famous Rockefeller Center Christmas tree gets picked out and sent to NYC within the first couple of weeks of November. It brings families together in peace and love. Disney parks pull down their Halloween decorations immediately and throw up the Christmas decorations to get families exciting for the best season to come. Before Halloween is even over, you can walk into a store and they will already be displaying Rudolf the Red Nose Reindeer and Santa. I don't know about you, but I scream with joy. The holidays are a time for us to get together and enjoy family and hot chocolate, maybe have a gingerbread house competition, roast some chestnuts, whatever makes your heart happy.
To all the people that disagree with me, that's fine, I know you are secretly listening to Christmas music, smuggling your peppermint mochas, and getting your plans together to decorate. Although the holidays sure will be different this year, that should not stop any of us from getting up and having a smile on our face just thinking about the wonderful Christmas that is about to come.
About the Writer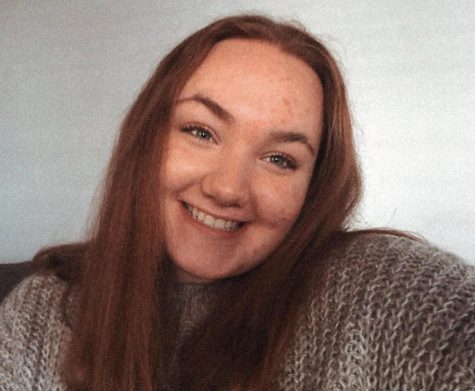 Gabriella Baccari, Treasurer
Meet Gabriella Baccari. She is a Senior at ERHS. She has joined The Gull due to her interest in reading and writing fun stories and learning about any...