"Covid Won't Cancel Drag"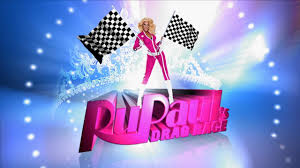 As Covid-19 continued to make its way throughout the United States and worldwide, many questions arose for the fans of RuPaul's iconic show RuPaul's Drag Race. For those who haven't seen it, this VH1 show premiered on February 2, 2009, and has gradually developed into a pop culture phenomenon and a fan favorite. The premise is familiar for most reality show addicts: a group of contestants is put together in one house and forced to square off against others in a competition; but for this show, the goal is to find America's next drag superstar. RuPaul serves as the judge and mentor for performers hoping to showcase their talent. As we reality TV fans know, things can get tricky when putting multiple people together in close proximity. However, RuPaul and his fellow queens won't let the virus diminish the culture or the airing of the show itself. 
Season 12, the most recent season, aired from February 28, 2020, until May 29, 2020. The 13th season was not officially announced until August 20th. However, according to Jaremi Carey (formerly known as Phi Phi O' Hara), he knew that the returning queens would film shortly, and they would remain in isolation for 2 weeks prior to the filming. **Spoiler Alert** Phi Phi O'Hara placed 3rd on Season 4 that aired in 2012 and placed 7th on All-Stars 2 that aired in 2016. However, according to "out.com," Phi Phi has made an exit, and is now known as "Jaremi Carey." This does not mean that he would not have insight into what is happening.
The good news for fans of this show is that you can probably expect a Season 13 sometime soon. Fans of the show feel that it would be extremely relevant and important, and we know that RuPaul and his fellow workers from "World of Wonder" wouldn't let them down.