The Devastating Emotions of Being a New York Football Fan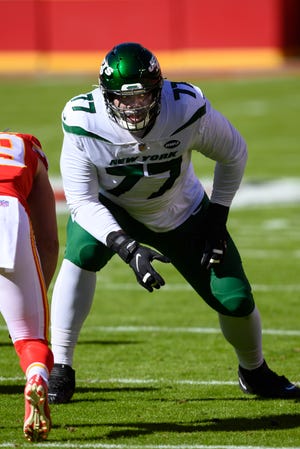 The 2020 NFL season started just 9 short weeks ago (although in 2020, 9 weeks feels like an eternity). If you're a Buffalo Bills fan, you luckily have some hope with this season. But if you're a Jets or Giants fan, well, let's just say that this season is the icing on the 2020 cake. The Bills may be Super Bowl worthy, but the others need a great improvement- like I'm talking about an extraordinary amount of improvement that needs to take place and fast.
Let's begin by reviewing the best New York team this year: the Buffalo Bills. They are off to a great start to the season and have a 7-2 record. They lost to the Chiefs, which was expected because of the talented Chiefs offensive players such as Patrick Mahomes, Travis Kelce, and Tyreek Hill. The Bills also got blown out by the Titans 16-42, but then again they have Derrick Henry. Besides those games, the Bills have been phenomenal. If Josh Allen and his team keep on playing like they are, this team is definitely Super Bowl worthy of the 2020 season although they are probably going to be playing the Chiefs, Steelers, or the Seahawks in the Super Bowl if they make it. And while they make be New York's only source of football pride, they don't stand a chance against any of those teams.
Let's move on to the New York Giants. There's no other way to say it: this team is playing horribly. A 2-7 record is just sad. While we can acknowledge that they suffered the devastating, season-ending loss of Saquon Barkley, we have to be honest and state that this team has had opportunities to win games. Like last week against the Buccaneers, they were up like 13-3 and the Giants had a phenomenal game until they just gave up. Yes, the Buccaneers have amazing wide receivers like Chris Godwin and Antonio Brown playing for them now, but they had an opportunity to win and they threw it out the window. The same goes for the Giants versus the Cowboys game. They had a lead at one point, and with Ezekiel Elliott having an awful season and Dak Prescott snapping his ankle, there was a chance for a win. They had such a good opportunity and they lost by 3 points. At this rate, how much worse can the Giants get?
Last, and certainly the least, is the New York Jets. There isn't much to say about this team except that they should be the mascot for 2020. They are literally the worst team in the NFL with an 0-8 record about to be 0-9 when they play the Patriots in week 9. They would be lucky to win a game this season. It's not just the players that are bad, this includes the General Manager Mike Maccagnan and the Head Coach Todd Bowles back in 2017. They had a chance to draft Patrick Mahomes in the 2017 NFL draft and they decided not to. They still got Jamal Adams, but he forced himself to be traded to the Seahawks. Now the Jets are left with nothing but a horrible team. They needed a boost to get the team rolling, but they lost that chance that could have made the team a whole lot better and now they are facing the consequences and suffering dramatically.
It's hard to be a New York fan. It's going to be difficult to help these teams get back on their feet, but it has to happen. They can't be playing like this for more seasons. I don't know how to fix their gameplay, but someone needs to step up and be a role model for these players. I'm really sorry for all those New York football fans.