Bored? Not Anymore!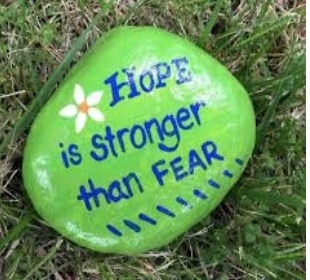 In a blink of the eye, the respiratory illness COVID-19 came and changed everything. Now 90% of all Americans are staying home due to social distancing.  Many people are sitting in their houses eating all of the food they have stocked up on and not knowing what to do. But I am here to help, here is a list of fun at-home activities you can do during these uncertain times! 
Board Game Day: If you are one of those people who have piles and piles of games stacked in your closet, this activity is for you. If it is a rainy day or you are unable to go outside, grab your family members, and your favorite board games and have a board game championship. This might take a while so grab some snacks and get ready for a fun day of competition! 
"We Rock" Painting: If you have an artistic side, this is a perfect project for you! Go in your yard and find some flat rocks good for painting.  It helps for them to have a smooth front, but that is not a requirement.  Then grab your paints and paint away! If you need inspiration there are youtube videos and pictures on the internet, or if you are feeling creative, you can make all of your own decisions. 
Creativity with Chalk: Writing inspirational messages is just one more thing to put a smile on the faces of others. Try using colorful chalk to draw messages, pictures, and more to bring brightness to these tough times.  Many times parents bring their very young children on walks and it makes everyone happy to see positive messages during times like these.
This time of social distancing is a strange one for all of us but that doesn't mean we can't have any fun.  Make sure to stay home and only go out in case of an emergency and I hope everyone stays safe!