Hope in Chalk Art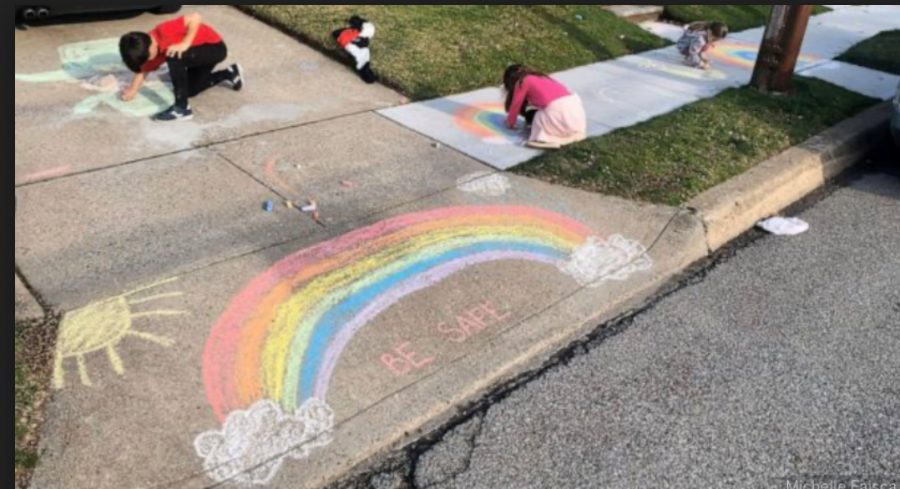 Nothing has felt normal lately. We're stuck in the house, unable to go out. We can't go to school and see our friends, we can't gather in big places, and we can't be near another unless we are at least six feet apart.  It's strange and scary to be sitting and staring at the television watching as the numbers continue t0 rise. 
We wake up, we start our days in front of a computer screen, and end our days all the same. Everything is changing rapidly, and we can't determine just yet if we will go back to the way things were once before. The only thing we can have is hope, and hope has been spreading throughout the East Rockaway community during this pivotal time.   
Recently, on many neighboring streets, children have been found outside, around Long Island, enjoying the lovely weather, trying not to feel so cooped up in their homes. They continue to practice social distancing by sitting in their front yards, playing with chalk, and writing the most beautiful of messages.  They are not only outside for pure enjoyment but are out to spread a message to their neighbors and for anyone who can see, that we are still here and we will get through this.
A few days ago, I went out to get some fresh air myself and found myself on a bike ride around town. I took note of a few children who were out as on their front lawns and sidewalks. From there, I noticed they too were taking part in the beautiful rainbow art that has been spreading across social media and news platforms.   It was nice to see a bit of our community, especially some of our neighborhood children, coming together while having to be so far apart in a simple and loving task.
It is important for us to continue to spread love and hope throughout our town. These chalk messages and drawings serve as a reminder that we are strong, and we will make it out of this together. We are not only a part of a small town, but a county, a state, a country, a world that is going through the same distancing situation.  Little actions such as these bring so much light to such a terrifying time, where almost everywhere and everything feels so barren.
The only thing we can do now is practice social distancing, wash our hands, stay safe, and continue to have hope. 
About the Writer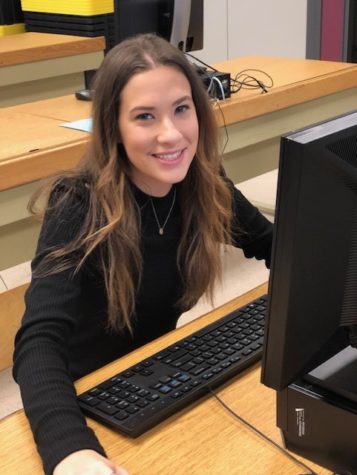 Gianna Companaro, Co-President
Gianna Campanaro is a Senior and the Co-President of the East Rockaway Gull at East Rockaway Jr./Sr. High School. She has been a part of the club since...