Cafe 217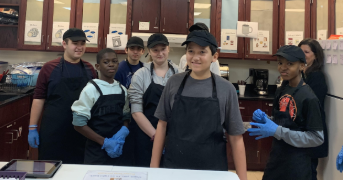 On Friday, October 11th, I had the pleasure of visiting "Cafe 217", a brand new cafe operated by East Rockaway's very own students.  The cafe opens every Friday during 2nd period.  The point of this cafe, along with it's delicious iced coffee, is to allow practice interacting with people in a real-world setting. While I was there, cafe workers provided me with great customer service  along with my drink order. There were also many staff members there to get their morning coffee.
For many teachers, this is their Friday morning ritual. "I come here every Friday," said Ms. Falvo when I asked her about the cafe.  She added, "it's perfect because it's open second period when I have off."
Michael Scuderi, Matthew, Manneserseri, Leon Brothers, Jason Baez, Kimberley Katz, Darren DelGreco, and Zinedine McKenzie are the students that work in the cafe and they always make sure their customers are satisfied.  For beverages, they offer coffee, tea, iced coffee, iced tea, decaf, and hot chocolate. After the drink is made for you, there is a station with milk sugar and a variety of creamers.
Student-workers at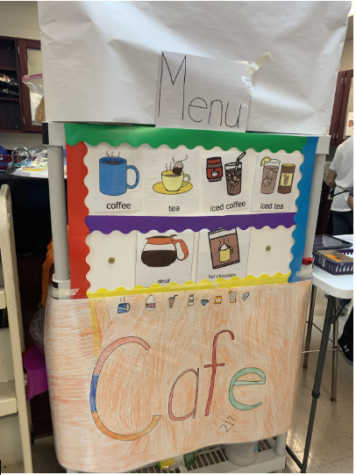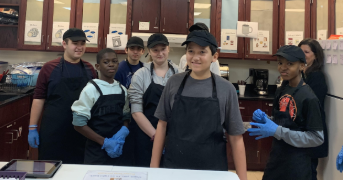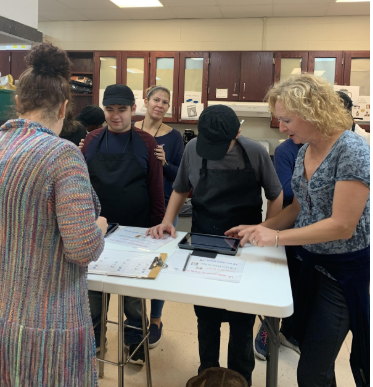 Cafe 217 work tirelessly to provide great service to their customers. I asked them to surprise me and make me any of their delicious drinks. They went right to work and a few minutes later, I was handed an iced coffee.
Cafe 217 is a great way to end your week and an opportunity to enjoy a Friday treat.   I would definitely recommend that all teachers and students should pay a visit to Cafe 217.  I guarantee it will make your Friday morning better!