Mr. Crowley's AP Environmental Trip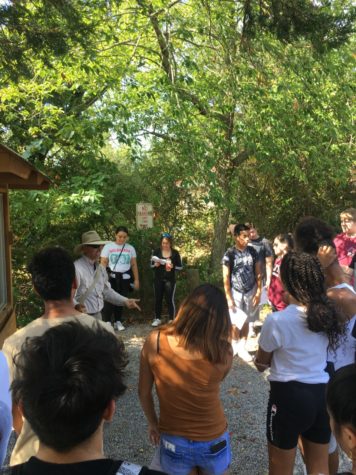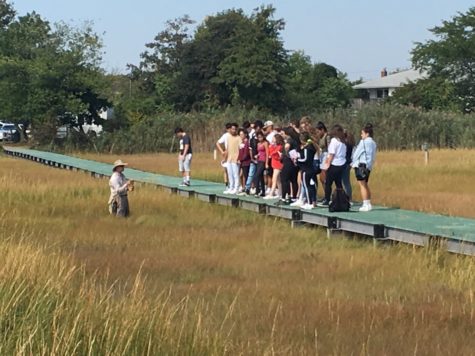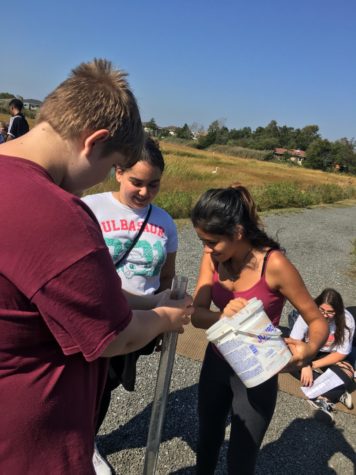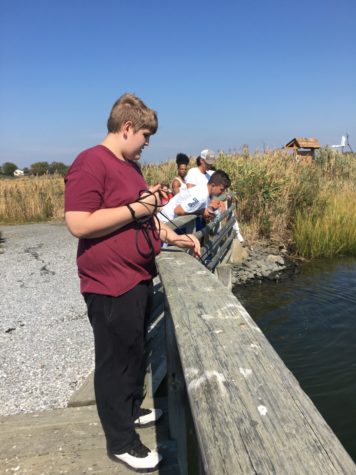 On Wednesday, October 2nd, Mr. Crowley's AP Environmental Science and Marine Biology class took a trip to the Oceanside salt marsh with conservationist Michael Farina. This trip takes place every year, and it gives students the opportunity to learn about local ecosystems and get involved with identifying living organisms and water conditions. 
Mr. Farina worked with students to interact with the salt marshes biodiverse wildlife, including diamondback terrapin turtles, egrets, herring, and more. Students had the opportunity to catch fish on their own and identify the various species, as well as test variables like water salinity, pH and water clarity. The hands-on experience reveals to students what it's like to work in wildlife conservation, and how intricate the process of identifying healthy ecosystems can be. Hopefully, for some students, the trip provided some clarity on a potential career choice.  Personally, I know I want to study biology and explore the realms of environmental conservation, so I found this visit to the Oceanside salt marsh to be very beneficial and informative!
Feel free to visit the marsh yourself! It's open to the public and deserves appreciation, as it provides several ecological services to the people of Long Island!
Website link: https://sites.google.com/view/marine-nature-study-area/about