Become Part of our Community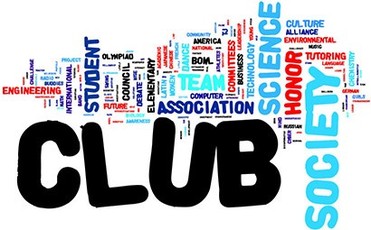 Hang on for a minute...we're trying to find some more stories you might like.
Are you looking for a club to join or a fun activity to take part in after school? Are you having trouble finding something that truly speaks to you? There is a wide variety of clubs and sports offered at East Rockaway Junior Senior High School and it's your chance to join. We found some students from each club to tell us additional information about their organization.
Caitlin Matthews, a member of the National Jr. Honor Society, was asked about what the club entails. Caitlin explained, "We serve and honor the community and school." We then asked, "What is it that you enjoy most about National Honors Society?" Caitlin exclaimed, "I like to be a helpful and active part of my community."
We also interviewed Katelyn Reddy, a member of Cross Country and Newscasters. When asked what Cross Country entails she explained, "We run around the field and sometimes compete against each other in a speed race." We asked, "What makes Cross Country enjoyable?" Reddy responded, "I am very athletic and I love competition." When asked about what Newscasters entails, she explained, "Last year, I was in charge of the camera, setting up the system, and recording the video. I also chose the song sometimes."
The final student we interviewed was Gianna Wayar. Wayar is in Junior High Cheerleading. Gianna explained what cheerleaders do during typical practices. She said, "In cheer, I learn dances, cheers, chants, and perform at football games, Pep Rally, Homecoming. We also do different kinds of stunts and jumps." Wayar further explained that she enjoys cheer because it shows school spirit. She is also able to perform at big events and meet a lot of great people. She said, "It's a very fun sport."
Get the most out of your time at East Rockaway High School and join a club or sport!