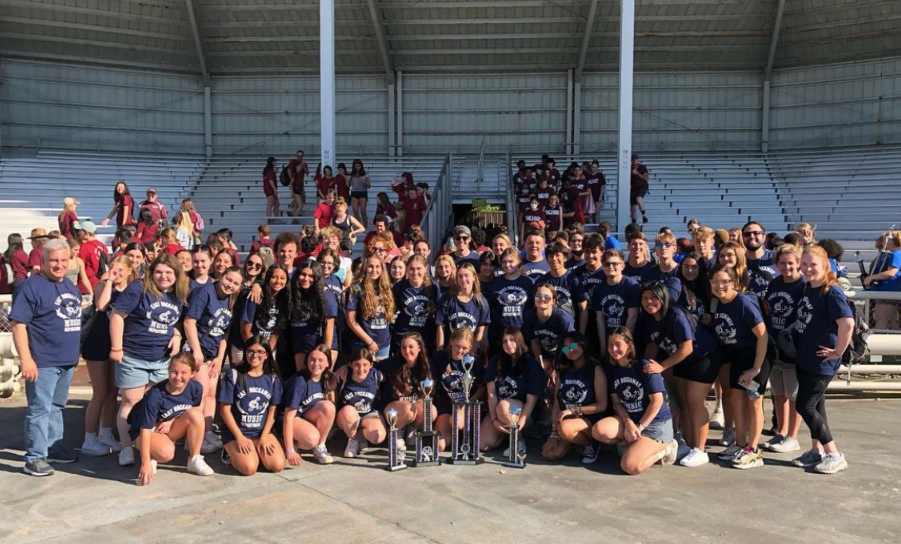 Being a member of the ERHS band and chorus, I was very excited for our yearly music department trip during the 2019/2020 school year. I was especially excited since I've never been to one and heard it was a lot of fun from upper classmates. Unfortunately, due to the pandemic, the trip was canceled. During my Sophomore year, due to my schedule, I had to drop band class but I was lucky to still be a part of the chorus. There was little to no talk about a trip since everyone assumed (which turned out to be correct) that there was no chance of a trip that school year either. I almost had that feeling entering my Junior year since we still had masks and social distance singing in chorus. The band had to play six feet a part outside as well. It seemed hopeless at first. But after our (hopefully) last quarantine before the holiday break, everything was finally starting to feel normal. The mask mandate was lifted and we returned to having lunch tables, trips, school events, musicals, Rock Rivalry, and now the music department trip.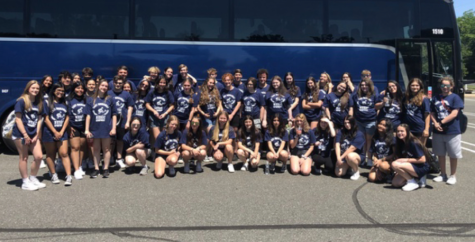 Normally, the trip would be an overnight trip following the return of Spring Break. We still couldn't do an overnight trip, but we were able to do a one day trip on June 4, 2022. We had a chocolate box fundraiser to help fundraise. After many lessons, rehearsals, and singing exams we were finally ready. The ERHS band, chorus, and orchestra went to Six Flags Great Adventure in New Jersey!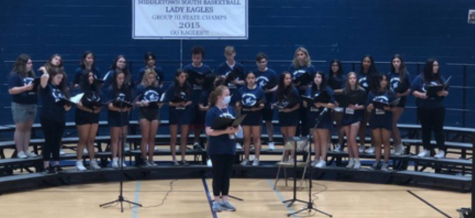 Everyone who was attending had to arrive at the school at 6:15 AM. We went over attendance and everyone gathered their instruments and/or choir folders and helped load up the bus. We departed at 7am and arrived at Middletown South Highschool in New Jersey just before 10AM. The grading, instrument playing and singing took place at this time. The chorus performed first. The chorus sang, "Time after Time" and then we performed "Jambo," which we sang for our spring concert. After the chorus sang we were finally able to eat. Many went to Panera and others went to Freshii. After lunch, we headed back for the band and orchestra performance. By the time we arrived back at Middletown Southern HS, we had a lot of time to kill. We all waited outside and ended up playing some games and spending good quality time with one another without being on our phones. We played some games like "Indian Chief" and "Trains on the Track" and a few others. Finally it was time to watch them perform. The band performed first, the band played "Flourishes Kinetic Dances" and "Moving at the Speed of Sound." The orchestra performed right after and played "Black Sea" and "Hungarian Dance No.5".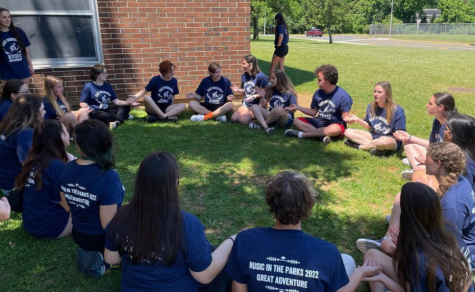 Then it was finally time for the park! We arrived around 3:30 PM and stayed until closing. We had tried to go on the "Slingshot" only to be told we needed a extreme pass after 20 minutes of waiting.  Afterwards, it was time to head to the arena in "MovieTown" for the awards ceremony. The presenters announced that "everyone's a winner and every school would be sent home with an award."
We placed for the following:
2nd In Orchestra (they only had 10 members too!)
5th in Band
5th in Chorus
Then, they saved the greatest award for last, "Esprit De Corps".  This award is only given to one school. This award does not have to do with how well your section did or who won overall. This award is granted to the school with the best character. Best character includes good sportsmanship, patience, and cooperation. I am beyond ecstatic to announce that… WE WON THIS AWARD!!!!!