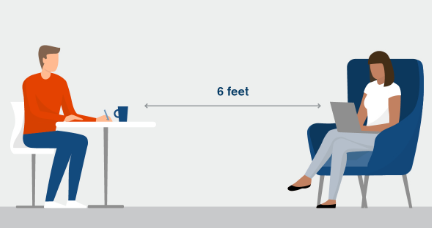 Within the past month, the lifestyle we've known in the United States has taken an unexpected, yet inevitable turn. Prior to the arrival of the coronavirus in the US, reports from China and other countries revealed the danger of this virus. We had not yet understood the impact it would have on the United States. It's quite startling to think of the average American mindset at the beginning of the year compared to the last month. Many aspects of life have become unattainable and discouraged due to immense safety precautions such as going to work every day. Many Americans have been laid off due to fears of the coronavirus and are waiting for relief from the federal government. The current number of cases as of Friday, April 3rd stoof at 10,587 people in Nassau Country and 8,746 in Suffolk County. 
This widespread caution has also led to a completely different technique of teaching and learning. School districts across the United States, both college and K-12 schooling, have transferred their education systems to remote learning. Teachers in East Rockaway High School has been using video conferencing, AP Classroom (for AP courses to keep on target), Google Classroom, and EdPuzzle. 
This major change in the way we learn and present ourselves in an educational environment is not only overwhelming for students, but for teachers as well. I personally feel that although the circumstances are extremely stressful, the ERHS School Board, Administration and faculty are handling this situation to the best of their capability, along with the rest of New York State. Working on the computer can make it harder to focus for me because I prefer face-to-face interaction between me and my teachers. 
This is the last way that we, as a district, would like to be spending the second half of the year. In reference to the Class of 2020, it has been especially depressing for Seniors who have already lost so many events and classic opportunities to spend time together before graduation–but the only thing we can hope for is a "traditional" graduation. 
The state of New York is doing everything in its power to protect citizens from spreading the virus and essentially causing more fatalities. It's an extremely fearful and historic time in our nation.  As long as we cooperate by social distancing, maintain sanitary conditions and limit travel and unnecessary transportation, we will be able to protect ourselves and our loved ones from the spread of this deadly pandemic.