East Rockaway Music Trip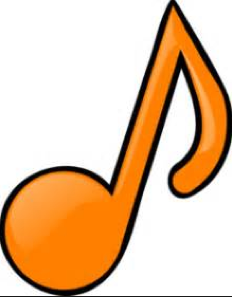 Hang on for a minute...we're trying to find some more stories you might like.
This year, from April 20, 2017 to April 22, 2017, the band, orchestra, and the chorus went on a fun and exciting trip to Boston, Massachusetts.  This was my first year attending the music department trip and I will recommend  everyone who didn't go this year to make it a priority to go on the trip next year.  One of the first museums we had attended was the Boston Museum of Science and inside that museum there were fun and interesting classes to participate in, as well as several extravagant exhibits such as Dinosaurs: Modeling the Mesozoic and Mapping The World Around Us which cultivated everybody's attention and interest.
Another museum that we visited was the Boston Museum of Fine Arts.  During our stay inside the art museum we split into groups and everybody  competed in a scavenger hunt.  Whichever group won got extra points in a game that the whole music department played over the trip.  On the last day of the trip we  all went to go see a hilarious and entertaining comedy show titled, Shear Madness.  Shear Madness takes place in a variety of cities including Boston, Washington D.C. and New York City.  This show has played for over 12.5 million people worldwide. Shear Madness is based in a Barber Shop setting and there is a murder that occurred and each character is on a mission to find out who the murderer was.  My favorite part of the show is that the actors and actresses of Shear Madness had got the crowd involved by having the audience members participate.
During this trip we also visited Quincy Market which is filled with several stores and shops and delicious restaurants.  Inside the Quincy Market Hall there are many forms and cultures of food that interest anybody from anywhere in the world.  Quincy Market is filled with several historic facts and historic figures to visit.  The whole music department  also all went to the New England Aquarium which is comprised of four different floors and has every type of marine animal from seals to penguins to tortoises.  In this aquarium there is even a section that you can touch and pet many stingrays and sharks.
On the second day of the trip we attended the Music Festival competition.  This was an exciting venue to play in as it held over a thousand audience members.  During this performance it was exhilarating and nerve-racking because you knew that the actions you take while playing affect your score as a group.  In the end we  did well and we all felt good about how we had played.  I cannot wait to attend the music department trip and I want to thank Mr. Schloen, Ms. Mihalek, Ms. Weill and Mrs. Silver for making this trip an incredible experience for everybody who went on the trip.