A Safe Place for All…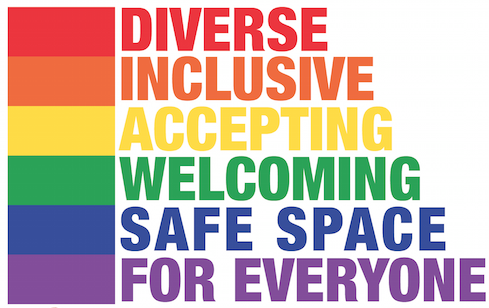 Hang on for a minute...we're trying to find some more stories you might like.
Have you ever walked into your classroom as a child and felt like you were the odd one out or that everyone in the room was staring at you? Sure this could have happened to you. Maybe you did something extremely embarrassing and the whole class saw it or knows about it.  Soon those things will go away.  Most likely something else will happen and everyone in the class will forget about it, but what if you went through this for the rest of your life?  This is what life is like for many children, teens, and adults who specify as being the opposite sex of what they were born as.  These people are known as transgenders.  Transgenders should be treated no different than anybody else because they should be able to be on any sports team, use regular bathrooms, and be a part of any school or outside clubs or activities.
 In this day in age more and more people throughout the world are coming out as being transgender.  In the United States census, 700,000 people are documented as being transgender.  This includes many children and teens that attend school.  Many schools don't know how to handle this type of situation especially with the children wanting to be on specific sports teams. Recent studies have shown that many teachers, coaches, and guidance counselors don't have the proper guidelines on knowing what bathroom, sports team, or locker room the student should use.  They also don't know what pronoun, to use when speaking of them and to them. In many schools throughout America there are barely any co-ed sports teams.  Most of these teams are split up by gender,  but when it comes to a transgender student, what team should they play on?    Some children will be better at sports than others, that should not stop these transgender children or any child, from having the opportunity to play sports.  Many transgenders go through challenges to get the right to play on the team of their gender identity.  
Just like the sports situation, many students struggle with the bathroom policy.  Schools don't know what bathroom a transgender student should use.  Even though transgenders go by their gender identity, they are still members of the sex they were born as.  Many schools will tell them they have to use the bathroom of their original gender which can be uncomfortable for them.  Imagine walking into the boys room dressed as a girl or walking into the girls room dressed as a boy. Wouldn't you feel uncomfortable?  Most times these schools are worried about how other students would feel if a transgender student walked into their bathroom.  It is understandable for some to be uncomfortable.
Some people don't know how to feel about transgender people.  These students, and anyone who knows or is around a transgender person, should always try their best to be kind and supportive.  Sadly some kids can be bullies and push transgender kid's self esteem down.  Many schools have started allowing transgender students to use private bathrooms in the nurse's office or teacher lounge.  This is for the transgender student to not feel that they are being stared at or judged for using the bathroom of their choice.  This bathroom is also opened to any students who feel uncomfortable if the transgender student is using the open bathrooms.  According to the Title IX schools should always accept a child for whatever gender they are or want to be living by.  More schools should follow this rule, and make life easier for a young transgender student.
Other activities or clubs, just like sports,should accept transgenders as well.  These activities include: band,chorus, plays, boy or girl scouts, dance classes, clubs, service hours, etc..  It is important for kids to get involved in their schools and neighborhood because it's a learning experience, a way for them to be active and have the opportunity to figure out who they are and who they want to be.  Transgender children are just like any child.  An important part of transitioning is to be around people who are going through the same thing as them.  This is known as a peer group where these children can be themselves without being criticized.  Thankfully, the Boy Scouts of America finally broke the chain of transgender discrimination. They now are accepting anyone who is transgender and living their life as a boy into the Boy Scouts.  This is a great accomplishment for transgenders and an example for how other activities and clubs should be more open.
In conclusion, Transgenders should be treated no different than anybody else because they should be able to be on any sports team, use regular bathrooms and be a part of any school or outside clubs or activities.  Principals, teachers, guidance counselors, coaches, students, parents, elders, or any person should always support a transgender the same way they would support any other person or student.