The Captain: Derek Jeter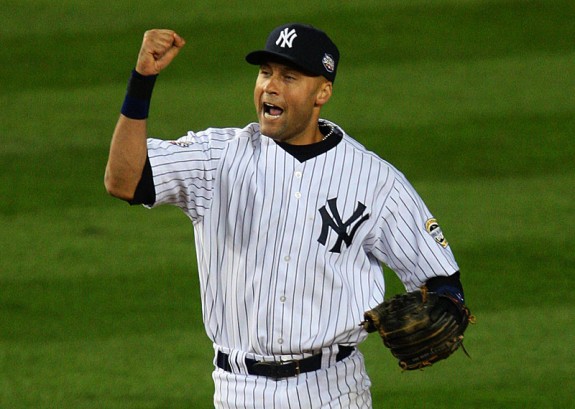 Hang on for a minute...we're trying to find some more stories you might like.
The number 2, famously worn by baseball great Derek Jeter, is the last of the single
digits to be retired on the Yankees. The New York Yankees are going to retire legend Derek
Jeter's number on May 14th. The shortstop is also the 22nd Yankee to have his number retired.
He will also receive a plaque in his name, that will reside in Monument Park. Jeter was the
captain of the Yankees from 2003-2014, serving 11 years faithfully.
He made his career debut as a Yankee in 1995 at the age of 21. With Derek Jeter's expertise,
the Yanks won five World Series titles. He is respected by many, no matter what team you
cheer for. Due to his long residency as a Yankee, he is a member of the 3,000 hit club, and the
only Yankee. That's the result of being drafted by the Yankees straight out of high school, and
being in the MLB for 20 seasons. He was sixth pick in the first round of the amateur draft. He is
a future Hall-of-Famer who carries himself with grace and dignity, and never got into off the field trouble.