Eyes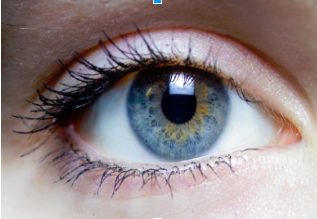 Hang on for a minute...we're trying to find some more stories you might like.
Eyes are like the starting line on your face, Momma says.  When people look at you, they go straight to your eyes.  And you are lucky if you have beautiful ones.  Momma's eyes are as dark as chocolate.  They are big and round, and they glimmer and dance when she flashes a smile.  But my sister Abby's eyes are different.  They are baby blue and vulnerable, like tiny gemstones. Me, I have much darker eyes.  Mine are the color of when you look into a lake or an ocean and you see your reflection.  That color.  That's my color.  The reflecting color.
But my father's eyes are the kind that you just can't stop staring at, that capture you in a trance that you can't break free from.  They are light and turquoise, with streaks of fire.  Yes, fire!  They burn slowly and carefully with a passion for adventure.  The colors blend together perfectly imperfect, and give off a saffron glow like no other. These orange and yellow blades of warmth bless his kind soul and they gently caress you with their beauty.  But you have to believe to feel this.  You have to let the warmth in. And you must embrace them to do this.