Why I Travel
Hang on for a minute...we're trying to find some more stories you might like.
If you get the chance, you need to travel. Start with small trips, and then go big. Why? Life is so dull in one place. By traveling, you see how the other half lives. Yes, in the United States, every state is different. But much of the culture remains the same despite our size. There are so many other countries in the world holding their own stories inside. Wouldn't you like to unfold the story and see it for yourself?
Despite the fact that I am only 17, I have traveled quite a bit. My adventures in each of these unique places will always hold a special place inside me, and I would love to share my thoughts on my experiences.
Spain: This entire country is full of light. When I traveled there recently, I saw a what seemed like a whole new world. What I didn't know prior to my visit was that a man commonly called Gaudi built the entire city of Barcelona. He did not actually build every single building, but his artistic abilities are shown throughout the entire city. Gaudi had a vision for a church that was so detailed, it has been under construction for 130 years. He single-handedly created the culture of Barcelona. The country had it's own way to life-focusing on relaxation and fun.
England: Another recent trip of mine, and still one of my favorites is this country. Most people usually compare London to New York City, but after seeing the city for myself, London does not compare in size. London is very proper and polished. For starters, the streets are cleaner than NYC has ever been. The taxi cabs can fit five, and the drivers know every square inch of the city. So many beloved landmarks are just in walking distance of one another, and the "Tube" (The London Underground) is no comparison to the NYC Subway. "Pardon me" and "May I" are commonly heard in conversation, and afternoon tea is a part of every day. Most people dress to impress; very stylish and respectable. 
Austria: Hands down, by far, my favorite place in the world (so far). Vienna is the most beautiful city I had ever seen. With stone sidewalks, little cafes in every direction, and the cutest little houses all connected together like London. I instantly fell in love with the city. The culture was seen in every inch of the city. From churches such as St. Stefan's, to underground burial tombs, to modern graffiti on city walls and the best cappuccinos in the world, Vienna is a place I would never leave.
Germany: Now this is a place I could compare to NYC. Munich was very cultural, just like Vienna, but with a lot of modern buildings. I did not get much out of traveling here, but I wouldn't say I regret going. Every travel experience ties with it it's own memories. One thing I can say about Munich was that they created the best crepes in the world. I have an obsession with crepes, and I always get one on my travel. The best one so far has to be from Germany.
Switzerland: So very cold. One thing I would suggest is packing a lot of layers. I was so cold, but that did not stop me from enjoying the city of Zurich. The mountains were absolutely breathtaking. I can promise you have never seen anything like it. Natural beauty, right in front of you. On the way to the hotel, I saw the most beautiful image, mountains surrounding a gigantic lake, I can never get the picture out of my mind. This city was so fragile, with little villages inside it, filled with small houses, tiny shops, and down-to-earth people. Switzerland does have amazing chocolate, but the views and escape from modern life is what makes it amazing.
Mexico: I traveled to Mexico City when I was just eight years old, but I can remember it like it was yesterday. I remember all the poor children on the sides of the road, with ripped clothing and messy hair, just begging for some clean water. Their mothers beside them, trying to sell homemade jewelry, blankets, and even offering hair braiding for such a small price. We forget how lucky we are sometimes. Lucky to have clean water and a closet full of clothes.
Eight year old Demi was forever changed after seeing the difference of lifestyles, and this one trip was the reason for my many others. I wanted to know how everyone else lived- the food they ate, the clothes they wore, the languages they spoke and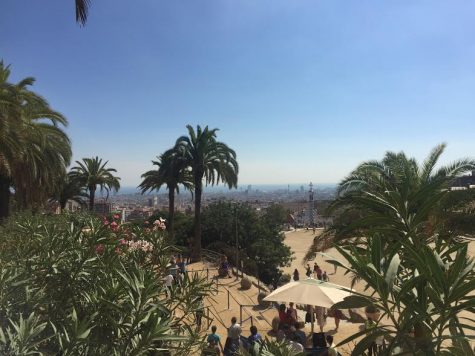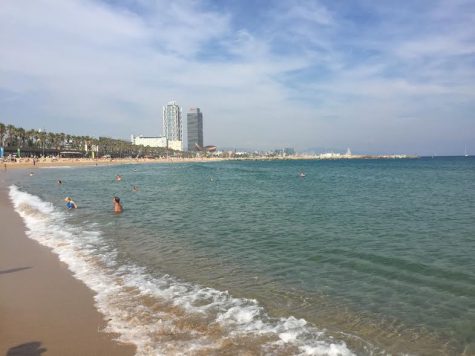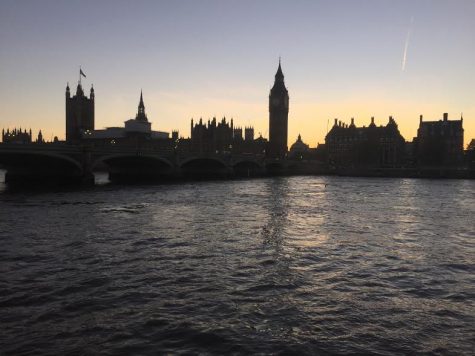 the culture they live in. Now, nine years later, I dream of becoming a world-traveling writer. Crazy and abnormal, I know. But I want to tell people about the whole world they are missing out on. But for now, I'll keep traveling my little heart out, holding every adventure close to me forever.